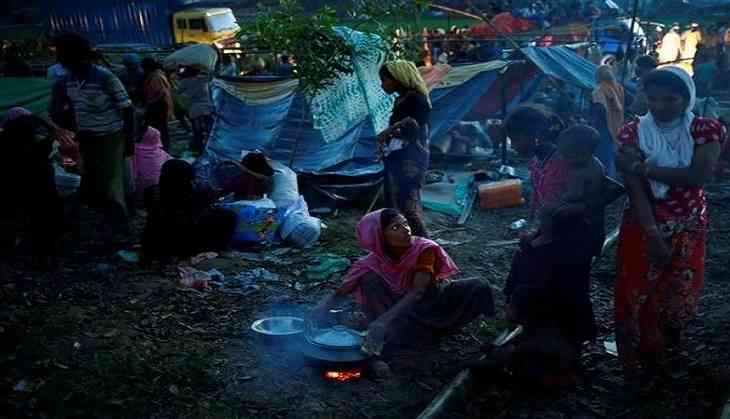 The Government of Bangladesh has charged Myanmar with violating its air space on three occasions this month and reportedly warned Yangon that such acts of provocation can lead to strained bilateral ties between the two countries.
Dhaka has claimed that Myanmar drones and helicopters violated Bangladesh air space on 10, 12 and 14 September.
"Bangladesh expressed deep concern at the repetition of such acts of provocation and demanded that Myanmar takes immediate measures to ensure that such violation of sovereignty does not occur again," the foreign ministry said in statement late on Friday.
The demarche was issued even as nearly 400,000 Rohingya Muslim refugees from northern and western Myanmar have crossed into Bangladesh since August 25, fleeing a military offensive against insurgents that the United Nations has branded a "textbook example of ethnic cleansing".
Myanmar government spokesman Zaw Htay said he did not have information about the incidents Bangladesh had complained about but Myanmar had denied an earlier accusation.
He said Myanmar would check any information that Bangladesh provided and added that there was need for both governments to develop good understanding to deal with the refugee crisis.
U.N. Secretary-General Antonio Guterres and the U.N. Security Council have urged Myanmar to end the violence, which he said was best described as ethnic cleansing.
Myanmar rejects the accusations, saying its security forces are carrying out clearance operations to defend against the insurgents of the Arakan Rohingya Salvation Army (ARSA), which claimed responsibility for the 25 August attacks and similar, though smaller, attacks in October.
The government has declared ARSA a terrorist organisation and accused it of setting the fires and attacking civilians.
-ANI