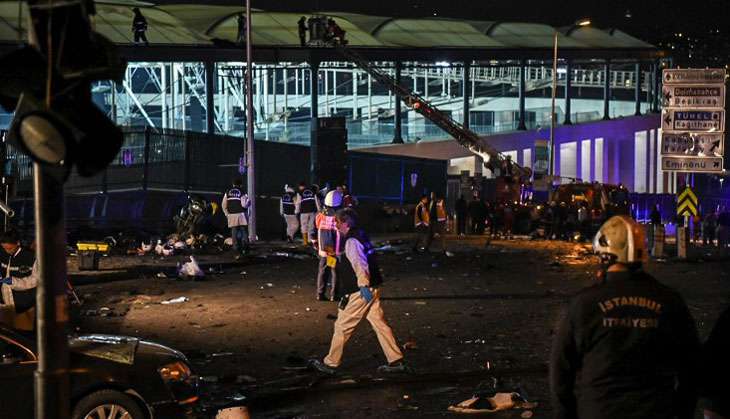 At least 38 people were killed and 166 others injured in a car bomb explosion, followed by a suicide bombing outside a football stadium in Istanbul on the night of 10 December, Turkish interior minister Suleyman Soylu said.
Soylu also informed that two of those killed in the blasts were police officers.
The death toll from twin bombings near an Ankara football stadium has risen to 38, Turkish Interior Minister Suleyman Soylu said today.
A total of 30 police, seven civilians and an unidentified person have been killed in the blasts, Soylu said.
Describing the blasts outside the Vodafone Arena, home to Istanbul's Besikta football team, as a 'cruel plot', the interior minister said that 10 people were detained based on evidence from the detonated vehicle.
No one has claimed the responsibility for the attack but bomb attacks have been carried out in recent years by Islamic State, Kurdish and far-left militants in the country.
A match between Bursaspor and Besiktas attended by thousands of people had finished two hours before the blasts.
Both the football teams condemned the attacks.
Turkish football team Bursaspor said that none of its fans appeared to have been injured.
Sports Minister Akif cagatay Kilic said in a tweet, "Those attacking our nation's unity and solidarity will never win."
Describing the blast to be a terrorist attack Turkey's transport minister, Ahmet Arslan said in a tweet, "I condemn the terror attack on Besiktas, Istanbul, and wish all those injured a speedy recovery."
According to sources, President Tayyip Erdogan is monitoring the situation closely with the chief of Istanbul police and the prime minister.
--ANI