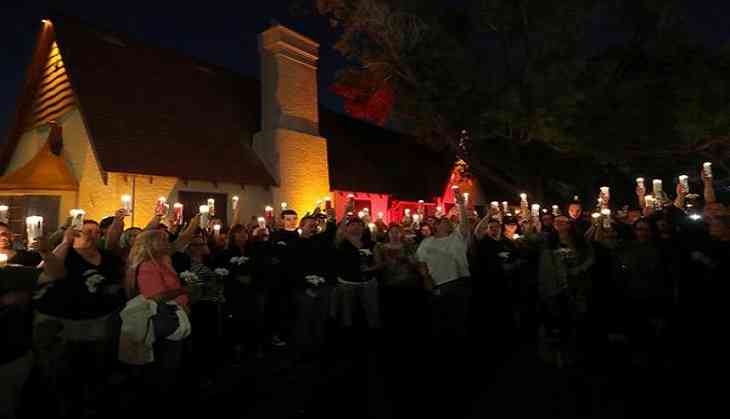 An Arizona man, who sold ammunition to the gunman who carried out October's Las Vegas massacre, has been arrested on the charges of manufacturing armor-piercing bullets.
According to a criminal complaint filed in federal court in Phoenix, ammunition dealer Douglas Haig's fingerprints were on armor-piercing bullets found inside the Las Vegas hotel room where Stephen Paddock launched the October 1 attack.
An Amazon shipping box, marked with Haig's name and Mesa address, was found in Paddock's hotel room, filing documents show.
Haig, 55, appeared in court on Friday and was released on this own recognizance with specific conditions that were not spelled out in court proceedings. He is due in court again February 15 for a preliminary hearing, reported CNN.
Haig said at a press conference in Phoenix that he met Paddock at a gun show just a few weeks before the October 1 shooting
The 55-year-old also stated at his attorney's office that he has received death threats after his name was revealed in newly released search warrant records this week.
The Las Vegas massacre is the deadliest mass shooting in modern American history, claiming the lives of 59 people and injuring 527 others.
-ANI