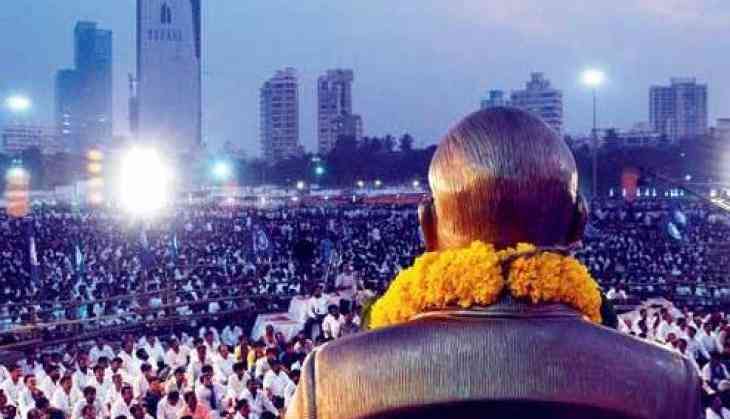 Firmly believing that artificial intelligence can help end social evils like caste system and reduce inequalities in India by 2030, the supporters of B R Ambedkar plan to celebrate the 127th birth anniversary of the iconic Dalit leader at the United Nations headquarters in New York next month with the theme "Artificial Intelligence for Humanity".
The anniversary is expected to be attended by representatives and artificial intelligence (AI) experts from companies like IBM, Google, Facebook and Microsoft who will discuss how the implementation of this latest technology can be used to eliminate caste system and reduce inequality in India by 2030, the event organisers said yesterday.
Also Read: Bill and Melinda Gates Foundation announces USD 170 million for women's empowerment
The event is organised by the Foundation for Human Horizon-USA, in partnership with the United Nations Department of Economic and Social Affairs.
"AI if used properly can be main driver to reduce inequalities as it has ability to create and protect much-needed safe zone ie, the AI predication of caste violence by zipcode, or caste group can provide tools to develop preventive measures to stop caste violence similar to the western world where they are using 'crime maps' or 'diseases map'," said Deelip Mhaske of the Foundation for Human Horizon-USA. There is great research going on AI's use in preventing racial discrimination by IBM's "optimised pre-processing for discrimination", he said.
Also Read: Jeff Bezos is world's richest man: Forbes
"Similarly, we can use AI to reduce caste biases and violence," he said, adding that Google had developed a strategy for "equal opportunity by design", an AI-based platform.
Noting that AI diversity foundation has been very active using AI to tackle the discrimination in all aspects of life, Mhaske said the Foundation For Human Horizon was exploring a partnership with Google, IBM, Facebook and Microsoft to use AI to eradicate caste biases and discrimination.
"This is India's first approach to use AI to tackle social inequalities," Mhaske told media.
Also Read: Google celebrates International Women's Day on its Play Store
He said the foundation had asked the Indian government to use modern technology to tackle social inequalities in India.
"AI use in reducing social inequalities can bring the second independence for lower caste/class, as AI will replace systemic biases and prejudice of individuals while implementing upliftment policies as well crimes against Scheduled Castes and Scheduled Tribe," he said.
"The use of AI in case of atrocities can take away police power of not registering cases, a simple mobile app will not just record the atrocity but it will notify all government machineries at the same time. A use of facial recognition technology can alert not just police about the crime happening but it will identify the perpetrator," he said.
Also Read: American television host Jimmy Kimmel calls Trump 'lowest-rated President'
Mhaske started the annual celebration of Ambedkar Jayanti when he was in Geneva in 2006 while working with the UN.
He has been organising the birth anniversary celebration of Bhimrao Ramji Ambedkar since 2015.
Also Read: Trump's top economic adviser Cohn resigns over trade dispute