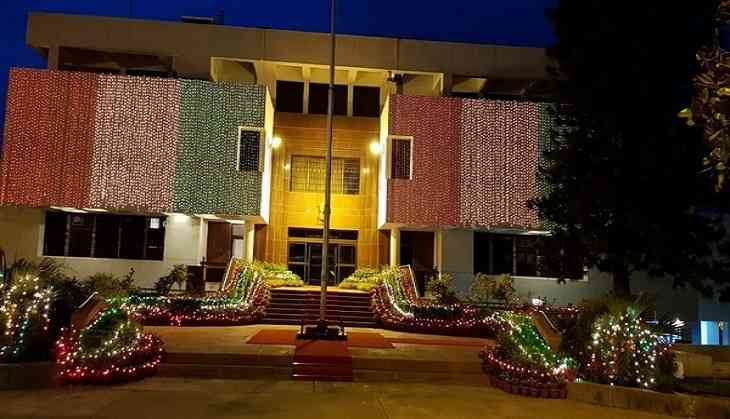 On the occasion of 72nd Independence Day, the Indian High Commission in Pakistan has been illuminated in tri-colour.
The Indian High Commission building in Islamabad was lit up in the colours of the Indian national flag on the eve of 2018 Independence Day on Tuesday and the walls are still tri-coloured.
Earlier, the Indian High Commissioner to Pakistan, Ajay Bisra met Pakistan's prime-minister-in-waiting Imran Khan and gifted him a bat autographed by the cricketers of the Indian team.
It was also on the occasion of Pakistan's 72nd Independence Day that the Indian and Pakistani guards exchanged sweets and greeted each other at the Attari-Wagah border.
A couple of days back, Pakistan had also released 30 Indian prisoners, 27 of whom were fishermen, as a humanitarian gesture to mark its Independence Day. It also repatriated a 20-year-old Indian prisoner Jitendra Arjunwar. Jitendra, who suffers from Thalassemia, unintentionally crossed the border following an argument with his family in 2013.
(ANI)