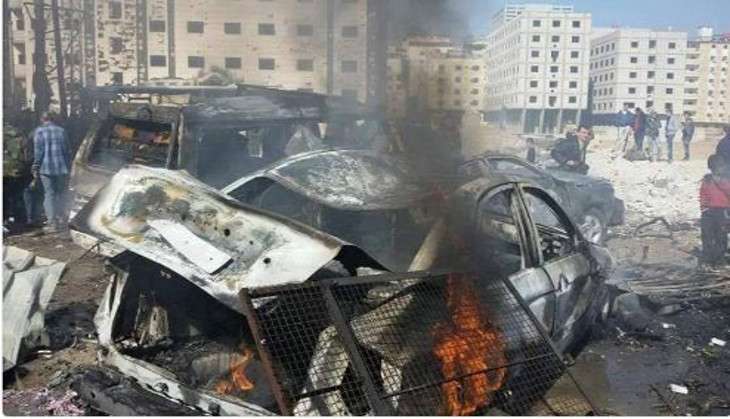 Twin blast in Syria's Damascus suburb of Sayyida Zeinab, which is Syria's holiest Shia Muslim shrine, claimed the lives of at least two and injured several others on 11 June.
According to local Syrian news reports, the first blast occurred in a car, while the second took place at the entrance of Ziabiyeh district.
It is being alleged that the second blast was caused by a suicide bomber detonating his vest.
The death toll is likely to rise.
The area has been hit by a number of attacks since the Syrian civil war in 2011. Earlier this year, the Islamic State claimed responsibility for two bombings in the district, which claimed more than 150 lives.