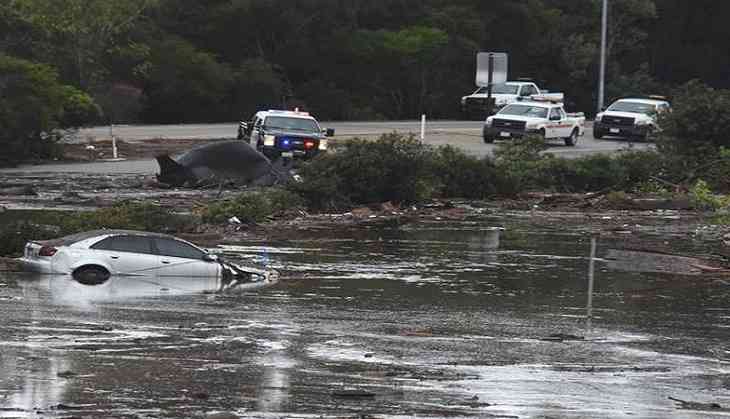 At least 13 people have been dead and several injured amid mudslides and heavy rain, which triggered flooding, in southern California.
Death toll is likely to rise, reported CNN, citing Santa Barbara County Sheriff Bill Brown, as saying.
"It looked like a World War I battlefield," Brown added, "While we hope it will not, we expect that this number will increase as we continue to look for people who are still missing and unaccounted for."
At least two dozen people were unaccounted for and authorities have rescued at least 50 people in the Montecito area, the report said.
Rescues have been carried out throughout the day in Montecito, an enclave which houses celebrities like Oprah Winfrey, Ellen DeGeneres and several other celebrities.
Oprah Winfrey has a property in Montecito that is reportedly worth nearly $90m.
According to the National Weather Service more than 5.5 inches of rain had fallen in parts of Ventura County over two days.
--ANI