Princeton University Professor Angus Deaton wins Nobel Economics Prize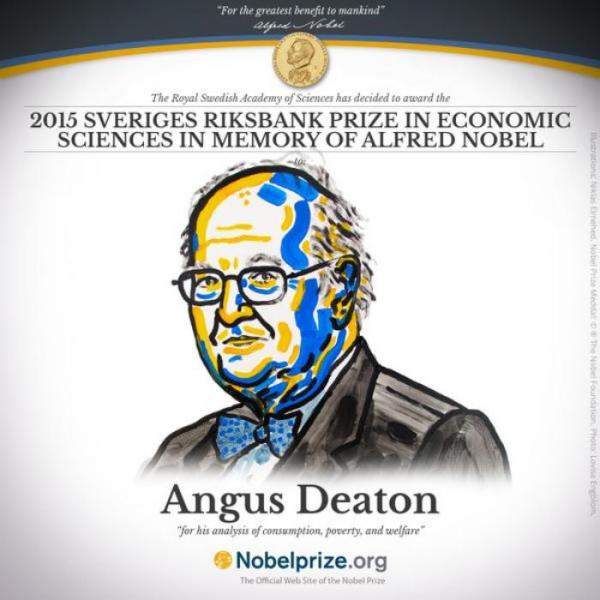 Scottish Economist Angus Deaton has been felicitated with the prestigious Nobel Prize in economic sciences for "his analysis of consumption, poverty, and welfare."
Deaton, who was born in Edinburgh in 1945, works at Princeton University in the United States. The academy said the work for which Deaton is now being honoured revolves around three central questions: How do consumers distribute their spending among different goods; how much of society's income is spent and how much is saved; and how do we best measure and analyze welfare and poverty?
Last year, French economist Jean Tirole won the 8 million Swedish kronor (about USD 975,000) award for his research on market power and regulation.
President Mukherjee calls for peaceful settlement of Israel-Palestinian conflict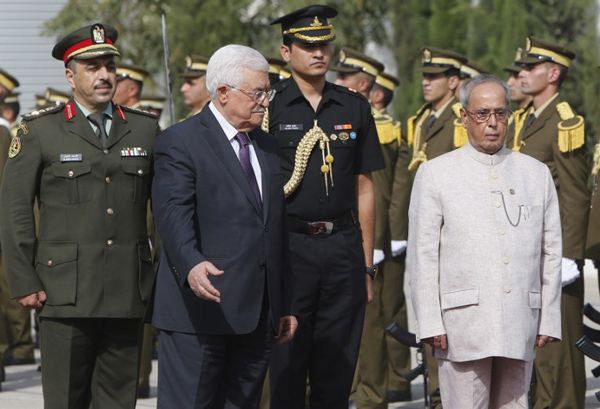 Amidst spiralling violence in the region, India and Palestine on Monday called for a negotiated and peaceful settlement of the Israel-Palestinian conflict based on internationally agreed upon principles which would lead to a united and viable state of Palestine.
Continuing violence between Israeli forces and Palestinians, which has led to hundreds of casualties in the recent weeks, figured prominently in the discussions between Palestinian President Mahmoud Abbas and President Pranab Mukherjee, who arrived in Ramallah Monday on an overnight visit, the first by an Indian Head of State to Palestine.
2008 Malegaon blast: NIA officer Suhas Warke threatened me, says Rohini Salian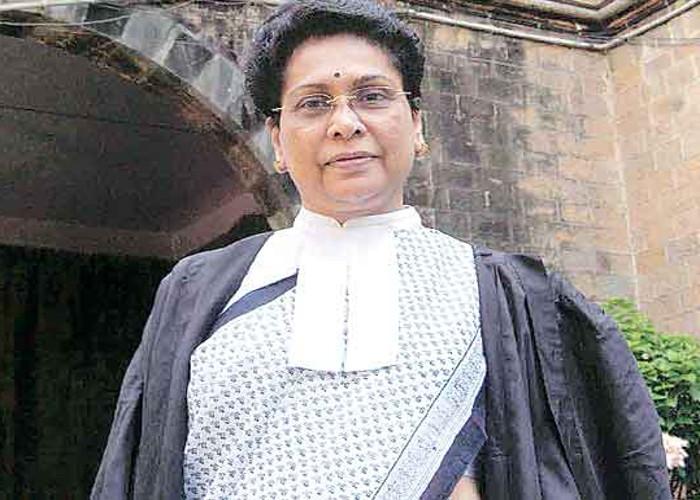 Former special prosecutor in the 2008 Malegaon blast case, Rohini Salian has reveaed the name of the National Investigation Agency officer who had asked her to "go soft" on accused in the case. Speaking to news channels before filing an affidavit in the Supreme Court that had the officer's name, Salian said it was NIA Superintendent of Police Suhas Warke who had threatened her. She reiterated her stand that the National Investigation Agency was weakening the case. The affidavit is related to a plea submitted in the Supreme Court by Mumbai resident Dr Sanjay Lakhe Patil who had filed a petition in the High Court seeking contempt action against the NIA.
Violent clashes between mob and police at BJP rally in Nalanda, Bihar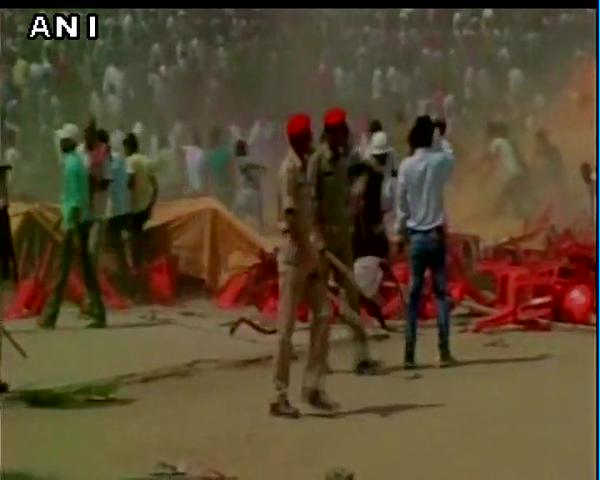 Police lathi-charged BJP supporters as chaos erupted in a BJP rally in Nalanda, Bihar. Bollywood actor Ajay Devgn was to address the rally. But when the rally was cancelled due to security reasons and Devgn didn't get off his helicopter, the crowd turned restless.
As per media reports, Devgn could not even get down from his chopper as the people present at the venue started jostling to get a view of the actor, which then led to a chaotic condition.
Uddhav Thackeray felicitates Sena workers who attacked Kulkarni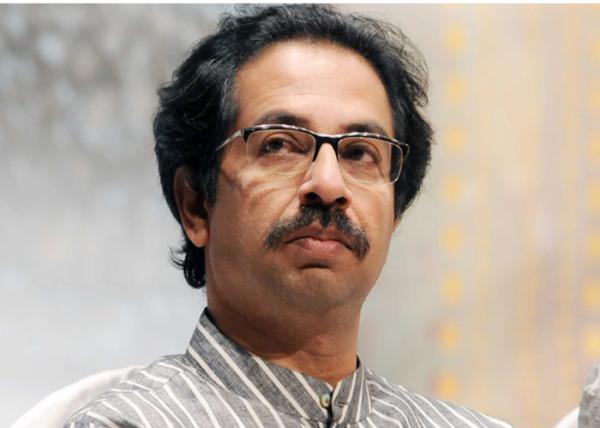 Shiv Sena chief Uddhav Thackeray on 13 October, met six workers of his party who have been accused of attacking Sudheendra Kulkarni and smearing his face with black ink.
Reportedly, the meeting took place at Matoshree area in Mumbai. All six workers were arrested by the police on 12 October, after they attacked and threatened Kulkarni because he refused to call off the event in which former Pakistan Minister Mahmud Kasuri's book was to be launched.
The Sena chief felicitated the attackers for what they did. Earlier, the party had compared Kulkarni with terrorist Ajmal Kasab in a column in their mouthpiece Samana.
Six people arrested in Bank of Baroda's Rs 6000 crore Money Laundering Case
Six persons have been arrested in the case involving alleged money laundering to the tune of Rs 6000 crore at a branch of Bank of Baroda. Four of the arrests were made by the Enforcement Directorate and two by the Central Bureau of Investigation, sources said.
The men arrested by the CBI are Suresh Kumar Garg, the branch head and Jainis Dubey, the foreign exchange head, of the bank's Ashok Vihar branch, sources said.
Government may bar pharma companies from giving doctors gifts
The government is set to enforce a uniform marketing code that will prevent pharmaceutical companies from giving gifts, both cash and kind, to doctors. The Department of Pharmaceuticals had drawn up a Uniform Code of Pharmaceuticals Marketing Practices (UCPMP) which was introduced in January of this year. The code was originally meant to expire on June 1 but was extended till the end of the year. Bizarrely, conformance to the code was purely voluntary.
However, that may soon be about to change with the government mulling making it mandatory for pharma companies to follow. According to the code companies found guilty of giving gifts to doctors would be expelled from the association.
Scientists believe gene deletion could extend lifespan
American scientists have claimed to have identified certain genes which, they claim, are part of the ageing process. They speculate that deleting or 'switching off' these genes results in longer lifespans. The research, conducted by the Buck Institute for Research of Ageing and the University of Washington, was done over a period of 10 years. Scientists have managed to detect 238 genes in yeast cells that, when turned off, increases the life span of yeast cells. A number of these genes are also present in mammals, meaning that, theoretically, we could increase life span by doing the same in humans.
Asylum seekers take legal action against Berlin's largest registration office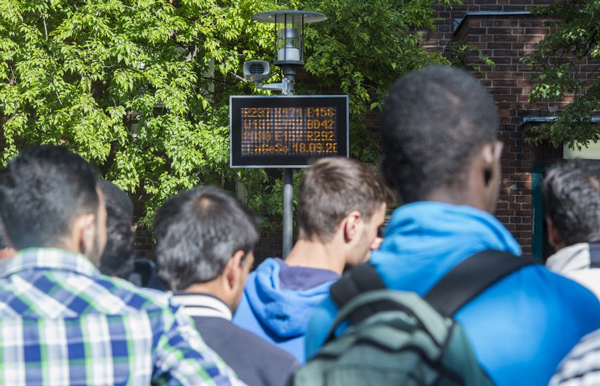 At least 20 asylum-seekers have filed a lawsuit against Berlin State Office for Health and Social Affairs, the cities authority for dealing with the refugee crisis. The lawsuit accuses the registration office of failing to register them promptly, something that is necessary in order for asylum seekers to receive social benefits such as housing and other support. The German court has said that while it has seen cases like this in the last few weeks, this is the largest such lawsuit so far.
Tamil political prisoners start hunger strike in Sri Lanka jails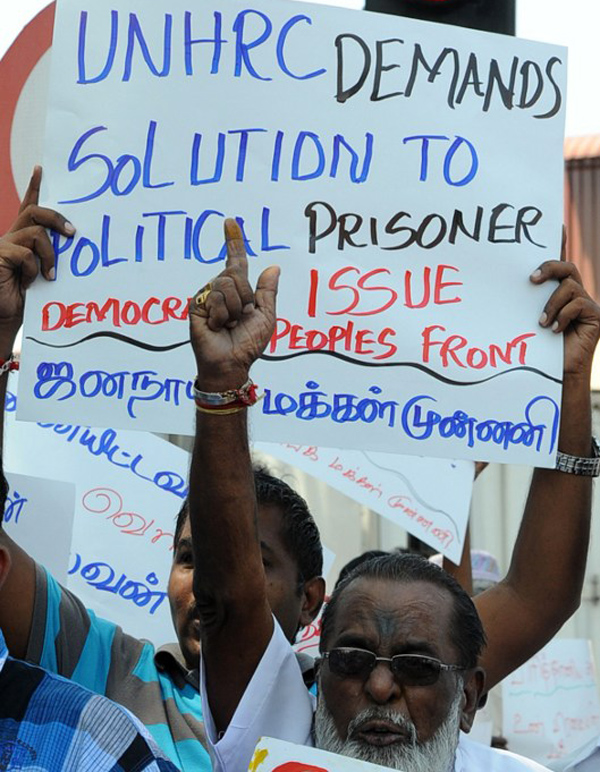 Tamil political prisoners lodged in several jails in Sri Lanka, many of them without trial since 2009 when the civil war ended, on Monday began a hunger strike, demanding their release.
The prisoners are calling for a Presidential pardon and said that they will not suspend their fast unto death till they get an acceptable solution.
The Tamil National Alliance (TNA) has called for the release of all Tamil political prisoners.
40 Pakistani passengers stranded in Delhi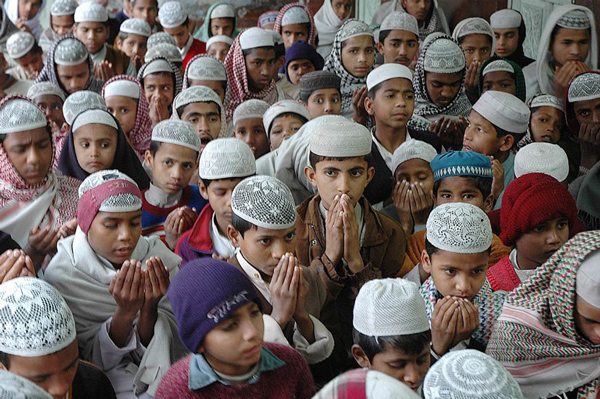 Pakistan High Commission in New Delhi on Monday said that nearly 40 Pakistani passengers have been stranded in the national capital due to cancellation of the Samjhauta Express, and it was in talks with the External Affairs Ministry to provide them visa to travel by bus.
In a statement, the High Commission said it is providing assistance and food with possible "alternative transport arrangements for the stranded Pakistani passengers."