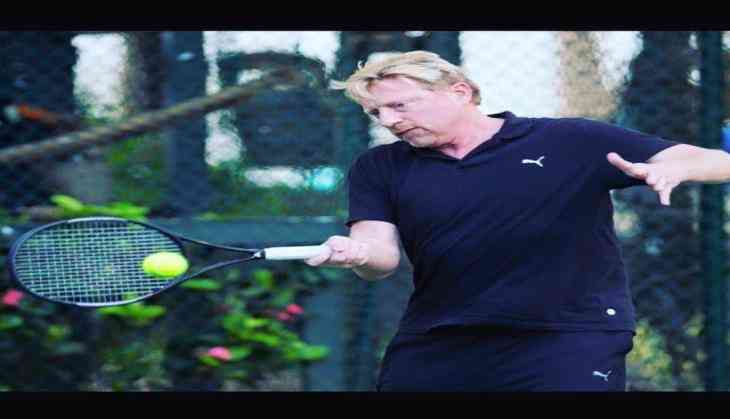 Former German tennis legend and three time Wimbledon champion has been declared bankrupt after failing to pay his long-standing debt since 2015 by a court in London on 21 June.
According to Agence France-Presse reports, the former explosive Tennis player owed a firm of private bankers a large sum and the registrar, Christine Derrett could not find the evidence that he could pay.
The registrar who recalled the days watching Becker play on Centre Court said that there was lack of evidence for his debts to be repaid and thus she declined to adjourn the case for a further 28 days and announced a bankruptcy order.
Becker's lawyer, John Briggs had contended saying there was sufficient evidence to prove that Becker could pay the debt through a refinancing arrangement including remortgaging a property in Mallorca, which was expected to raise 6 million euros ($6.7 million).
Briggs also said Becker was "not a sophisticated individual when it comes to finances,"
"One has the impression of a man with his head in the sand," said the registrar.
"I remember watching him play on Centre Court, which probably shows my age," she added.
The bankruptcy application was filed by private bankers Arbuthnot Latham & Co in connection with the debt.
In a statement, six-time major singles champion said he was "surprised and disappointed" that Arbuthnot Latham has brought the proceedings against him.
"This order relates to one disputed loan which I was due to repay in full in one month's time," he said.
Former Tennis star who coached world number one Novak Djokovic for three years from 2013 was born in Germany and lives in London and he has also been a TV commentator.
Becker's achievements in numbers:
Wimbledon men's singles champion in 1985, 1986 and 1989
Australian Open champion in 1991 and 1996
US Open champion in 1989
Helped West Germany win the Davis Cup in 1988 and 1989