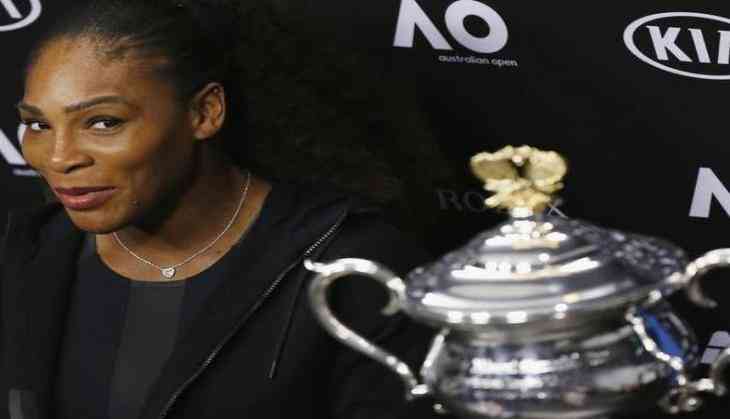 Serena Williams' maternity leave is set to get over as the American tennis star will make her much-anticipated competitive return to the tennis court with next week's Mubadala exhibition event in Abu Dhabi.
The American tennis ace, who won this year's Grand Slam title at the Melbourne Park, while she was pregnant, is ready to make a comeback just four-and-a-half months after giving birth to her baby girl Alexis Olympia Ohanian Jr.
Williams will play an exhibition match against defending French Open champion Jelena Ostapenko in Abu Dhabi as she is set to make her first competitive appearance since she won her record 23rd Grand Slam title at the 2017 Australian Open in January.
Excited to make a return to the tennis court in Abu Dhabi, the former world number one said she was honoured to become the first woman to compete in the previously male-only event.
"I am delighted to be returning to the court in Abu Dhabi for the first time since the birth of my daughter in September. The Mubadala World Tennis Championship has long marked the beginning of the men's global tennis season and I am excited and honoured to be making my comeback as part of the first woman to participate in the event," the People Magazine quoted Williams, who is gearing up for her Australian Open title defence in January, as saying.
In September, Serena had revealed that she had set an 'outrageous' goal of making a comeback at the Australian Open, something which will push her Grand Slam total to an all-time record-tying 24 titles.
Serena' baby girl arrived on September 1 at St Mary's Medical Centre in West Palm Beach, Florida, weighing in at 6 lbs., 13 oz.
The 2018 Australian Open is slated to be held from January 15 and will run till January 28.
-ANI