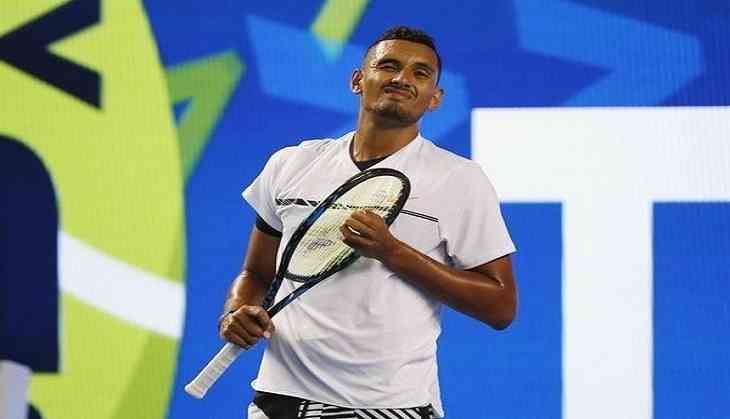 World number one Rafael Nadal believes Nick Kyrgios has everything to succeed despite the Australian player's straight sets defeat at the hands of the former in the high-profile China Open final.
Nadal extended his winning streak to 12 after easing past Kyrgios 6-2, 6-1 in what turned out to be a one-sided summit clash in Beijing on 8 October.
Despite Kyrgios' meltdown, 16-time Grand Slam champion Nadal has no doubts about the Australian player's talent as he said that he was baffled by some of his tactics.
"Of course, some moments were a little bit strange for me, something a little bit unusual. He has everything. He has unbelievable good eyes, when you play against him, it looks like he has time for everything. That's very difficult," Sport24 quoted Nadal as saying.
Insisting that Kyrgios has great hands and a fantastic serve, the 31-year-old said that the world number 20 possesses everything possible to compete in major events of the year.
"Then, of course, he has great hands and a fantastic serve. He has everything to fight for almost all the events of the year. So let's see what can happen in the future, but of course he will be a candidate for everything," he said.
The two players will immediately head from Beijing to the Shanghai Masters, where swiss maestro Roger Federer will also be in action.
-ANI