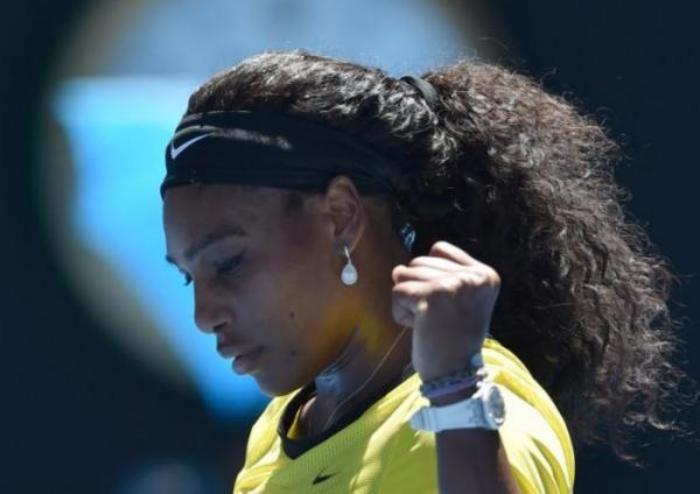 Serena Williams has been in an imperious run of form at the Australian Open this year. The World no 1 women's singles player has not dropped a single set on her way to the final of the tournament.
In her last two matches in the tournament - against fourth seed Agnieszka Radwanska and fifth seed Maria Sharapova, respectively - Williams dropped a total of 9 games in the four sets.
Such has been her domination that Williams, who has won four of the last five majors, described her performance in Melbourne as 'the best slam I've played in a year'.
On Saturday, she is set to face Germany's Angelique Kerber for a shot at her 22nd major singles title, winning which will see her equal the open era record of Steffi Graf.
A German with 'nothing to lose'
Angelique Kerber could have been knocked out of the Australian Open in the first round itself. In the opening round, she was down by a set, and was involved in a close duel with Japan's Misaki Doi in the tie-breaker of the second set.
Kerber prevailed in the tie-breaker, and has not lost a set since then. She however, comes into the final as the underdog, with one of the greatest players of the sport up against her.
"I have actually nothing to lose. I can go out there and try to play like I'm playing, without pressure, without nothing," she said ahead of the first ever final at a Grand Slam.
The challenge ahead of her is immense. In her last four matches against Serena, Kerber has failed to win a single set. She did beat the American at Cincinnati in 2012, but with Serena Williams in stellar form, the Australian Open final looks like a different proposition altogether.
History beckons in Melbourne
For Kerber, Saturday's match will be an opportunity for her to win the first singles major of her career. In case of a win, she will become the first ever German player across both genders, since Steffi Graf in 1999, to win a Grand Slam singles title.
On the other hand, Serena Williams will become the oldest winner of a singles major if she manages to win against Kerber. She will also equal Steffi Graf's open era record of 22 Grand Slam singles titles, and reach to within two titles of Margaret Court's overall record of 24 titles.
Serena Williams-Angelique Kerber head-to-head
Overall: Serena Williams 5-1 Angelique Kerber
In majors: Serena Williams 1-0 Angelique Kerber (US Open, 2007)