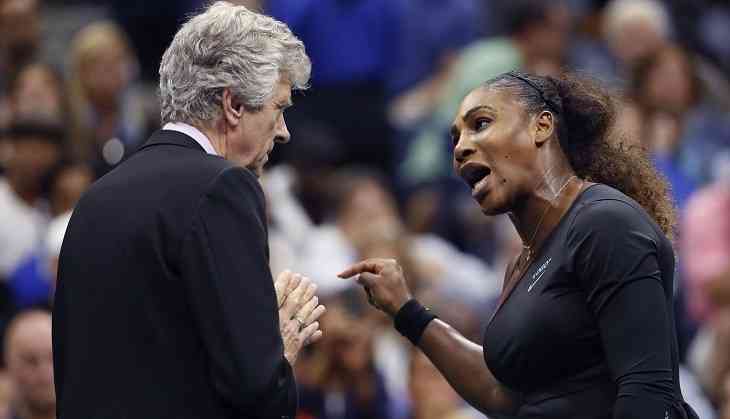 An Australian cartoonist has come under withering criticism for portraying tennis superstar Serena Williams using -- what Harry Potter author JK Rowling described as -- "racist and sexist tropes".
Mark Knight's caricature, published in Melbourne's Herald Sun newspaper on Monday, shows a butch and fat-lipped Williams jumping up and down on her broken racquet at the US Open.

Williams' heated exchanges with an umpire at the tournament final this week have stirred the tennis world.
She was found guilty of code violations and fined USD 17,000 -- raising allegations that there are double standards for male and female players.
Williams was thwarted in her bid for a record-tying 24th Slam singles crown in losing to Japan's Naomi Osaka.
In the cartoon the umpire is seen saying to Osaka "can't you just let her win?".
Knight, who has a reputation for controversial cartoons, was pilloried from far and wide, including by a member of the US Congress and a large portion of the 22,000 people who commented on his Twitter post showing the drawing.
The detractors included author JK Rowling, who said: "Well done on reducing one of the greatest sportswomen alive to racist and sexist tropes and turning a second great sportswoman into a faceless prop."
Knight responded to the criticism by pointing out that he had drawn an unflattering portrayal of Australian male tennis star Nick Kyrgios "behaving badly".
"Don't bring gender into it when it's all about behaviour," he said.