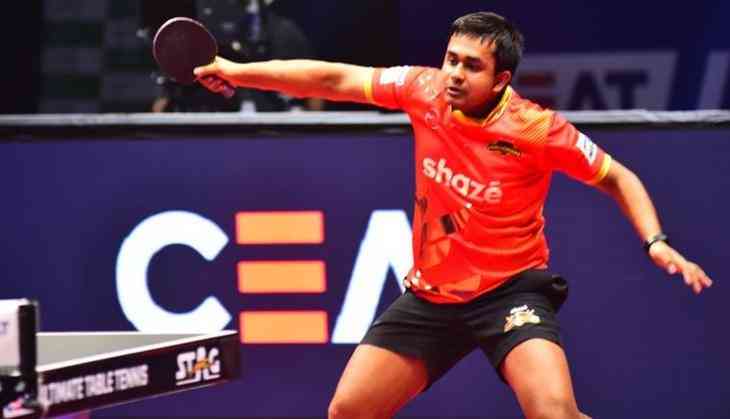 Indian table tennis player Soumyajit Ghosh has married his accuser four months after his career was sinking due to serious allegations.
Ghosh attained a career-high 58th in the International Table Tennis Federation rankings.
In March, Indian tennis player Ghosh was accused for rape by an 18-year-old that led to the two-time Olympian and India's youngest ever national champion hitting "rock bottom".
"They say a sportsperson in India has to go through a lot to achieve something. The grind prepares you for the worst but what happened with me four months ago hit me hard and hit me out of nowhere. I did not know how to deal with it," Ghosh told PTI.
"Everyone thought about the girl. That she was young. I was young too. If she was a minor, I was 22 when we started dating. I am still young. Having said that, there is no point looking back. I rather look ahead. Hope my court case is over soon and I get back to training," said the skilful player, who will be "dearly missed" at the upcoming Asian Games in Indonesia.
"It was only during that time, I found out who was actually my well-wishers. I was devastated. I was at the peak of my career, playing for a good club in Germany and then something like this happens.
"I would not name them yet but I survived that phase because of just two people and my parents of course," he said.
Also Read: Shocking! India Vs England: England coach Trevor Bayliss made a bold statement over Virat Kohli