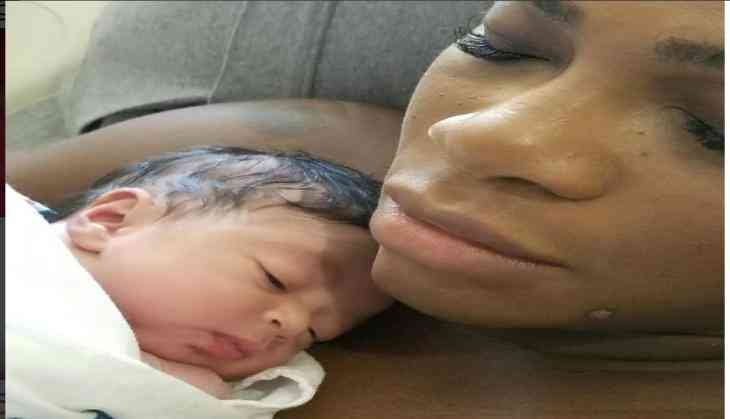 Serena Williams (Instagram)
Just like any other new mom, Serena Williams is not having the easiest time staying well rested.
The official Instagram handle of Serena's newly born daughter Alexis Olympia posted a pic of her mom getting some shut-eye.
She captioned the snap, "Mama never sleeps. When she does, I go on adventures with daddy. 'Come on!'"
In the photo, Olympia does look ready for an adventure, sticking out her tongue with her mouth wide open. Williams, 35, is snoozing beside her, cuddled up with a stuffed animal.
The baby girl's father Reddit co-founder Alexis Ohanian and the tennis champion welcomed had Alexis on 1 September.
They introduced her to the world on September 13, almost two weeks after her birth, with a montage of photo and video moments from Williams' pregnancy.
On Monday morning, Williams tweeted about how motherhood is still sinking in for her.
"It's very weird for me to believe I have a child. a KID. I'm a mom. A real MOM," she wrote.
-ANI