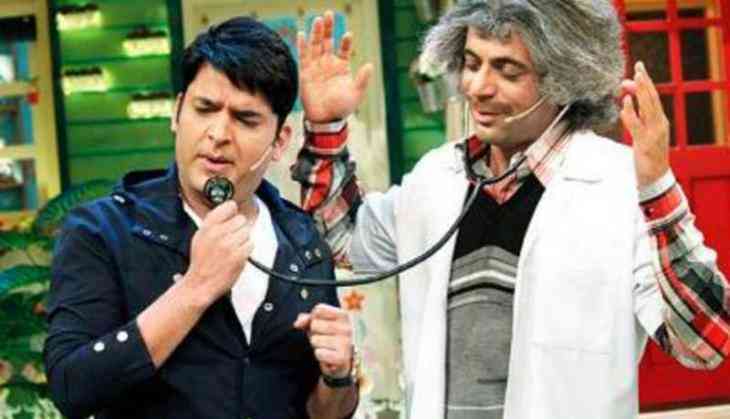 The two talented comedians Kapil Sharma and Sunil Grover hit the headlines two years ago when Sunil left Kapil's show there were many reasons for there fight and since then they were never seen together and continued there cold war. Though Kapil uses to express his emotions on reuniting with Sunil the latter didn't want to reunite with him.
Sunil who was famously known as 'Guthi' and 'Dr. Mashoor Gulati'in the Kapil Sharma Show breaks the hearts of the fans when he quitted the show. Lately, when Kapil was coming back with his ongoing show The Kapil Sharma Show he revealed that he wants Sunil back in the show and even reports were also speculating that they are coming together but nothing as such happened. But now finally a piece of good and confirmed news has come that Kapil and Sunil will be reuniting after two years and all thanks to Salman Khan.
Yes, its Salman who is the producer of The Kapil Sharma Show convinced his co-star Sunil who bury the hath and to make a fresh start with Kapil. Sunil who is also part of Salman's film Bharat will be accompanying Katrina and Salman on Kapil's show for film's promotion. This will be the turning chapter of the show. After this, he will remain constant and will work with Kapil, Krushna Abhishek, Bharti among others.
Also, as per the reports, Kapil and Sunil were seen under the same roof at Sohail Khan's house party, it is said that they hugged each other and also talked for the while. The date is yet to be revealed but we hope soon the episode go on-air.
Also Read-
Parineeti Chopra to do 'The Girl On The Train' remake to play Emily Blunt's character