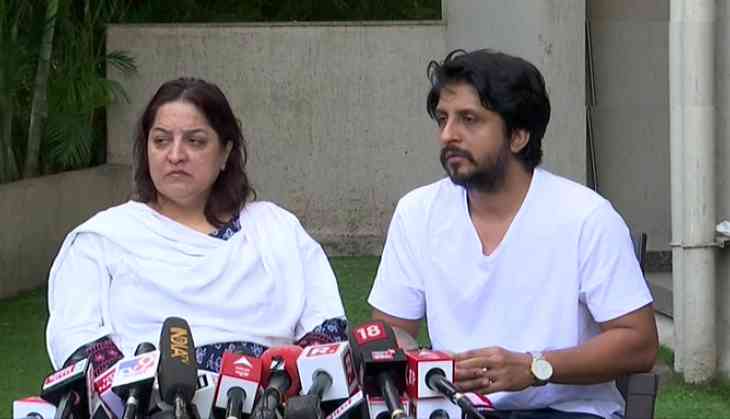 Tunisha sharma's family in Mumbai
Television actress Tunisha Sharma's family doubts that the incident was not a suicide but murder. The deceased actress's mother Vanita Sharma on December 30 levelled serious allegations against her daughter's ex-boyfriend and co-actor, Sheezan Khan, saying that the actor did not call the ambulance when Tunisha allegedly hanged herself at a set of a TV show in Mumbai.
She further alleged that Sheezan also forced her to wear a hijab, urging police to investigate the matter from all angles.
"Sheezan took her from the room but did not call the Ambulance. This can also be a murder... Sheezan forced her to wear Hijab as well," Vanita Sharma said.
Sheezan took her from the room but did not call the Ambulance. This can also be a murder... Sheezan forced her to wear Hijab as well: Vanita Sharma, Tunisha's mother pic.twitter.com/29fsAzoEAY

— ANI (@ANI) December 30, 2022
The 20-year-old actor allegedly died by suicide on December 24. She was rushed to the hospital but doctors declared her brought dead. Tunisha was playing a lead role in the television show - Ali Baba: Daastan-E-Kabul.
After her daughter's demise, Vanita Sharma filed a complaint against her Ali Baba co-star Sheezan M Khan on December 25. Following the complaint, Khan was arrested by the police on charges of abetment of suicide. The actor was later sent to four-day police custody by Vasai Court.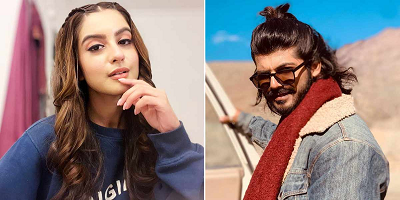 Recently, Vanita said that Sheezan cheated on her daughter. "First, he had a relationship with her saying that he will marry her and later broke up with her. He was already involved with another woman and yet got into a relationship with Tunisha, and used her for three to four months. He should be punished for that," she said.
On December 27, Sheezan's mother and daughter attended Tunisha Sharma's last rites in Mumbai.
Tunisia's boyfriend and her Ali Baba Dastaan-E-Kabul co-star, Sheezan Khan had broken up with her weeks before her demise.
According to police, the actor is being interrogated again because he "keeps changing his statement." Ever since the shocking death of the 20-year-old actress on December 24, her family leveled serious allegations against her co-star Sheezan Khan.
Also Read: Sheezan 'cheated' on my daughter: Tunisha's mother
The 20-year-old actress allegedly hanged herself in a make-up room on the set of a TV show in Naigaon on Saturday. Both the actors were in a relationship but for the past few days there was a trouble between them. Recently, the deceased actor's mother revealed that she has an anxiety attack and was hospitalized 9-10 days ago.
Police are investigating the matter from all angles.