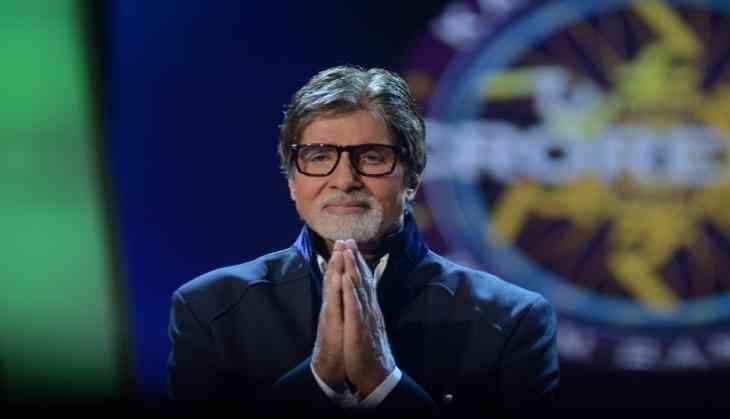 Kaun Banega Crorepati 9 upcoming episode 15 will give you goosebumps. Amitabh Bachchan has invited his son Abhishek Bachchan along with Anshu Gupta, Goonj founder on his show.
On the show, Ashok Kumar revealed his painful experience because of which he started his foundation. He told to Big B that a five-year-old girl has inspired him to begin the foundation. The things that he narrated left everyone shocked.
Even Big B, the show's host, did not believe for the first time what he heard. The social worker, who arrived at the show, also told a stories about those people who are living in the slum area of Delhi.
Anshu Gupta disclosed about his idea that why he started his organisation during the show. He told that he was roaming around the streets of Delhi in connection with a story and he found that a person was lifting the dead body lying on the road and when he went there he found that a 5 year old girl was lifting the body. When he asked her about why she was doing that, she said that she slept with the corpse to avoid the cold. She added that a dead body doesn't shake or disturb while sleeping and hence, cold could be avoided while sleeping with a corpse.
After listening to her, Anshu Gupta took an initiate for the needy people so as to help the people. Therefore, he started his organization Goonj. Now, his organisation is providing assistance in 22 states.
Even actor Abhishek Bachchan would appear in the upcoming episode. So, you are going to have a double fun this time to see Abhishek Bachchan and Anshu Gupta on the hot seat. And both of them jointly won 25 lakh rupees. The winning prize money they will donate to the needs of the needy.