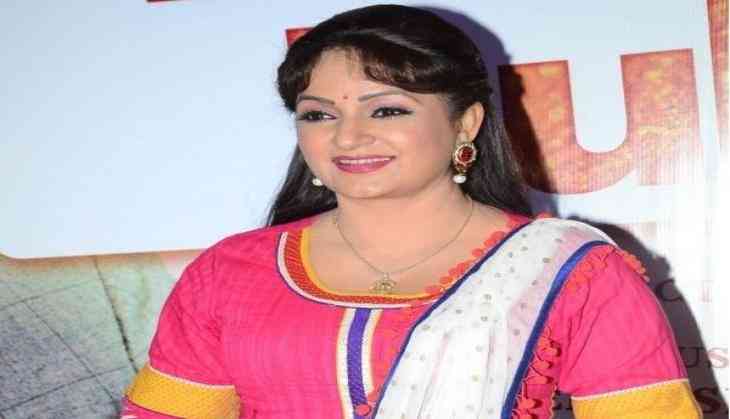 The popular 'Pinky Bua' from Kapil Sharma's Comedy Night With Kapil's show, aka Upasana Singh the actress who is well known to make us laugh with her funny and naughty acts. Recently, the actress landed into trouble when a taxi driver attempt to molest her on Sunday night.
The famous Bollywood actress who has worked in several movies and Tv shows recently became a victim of a molestation while she was returning from the shoot. The horrifying incident took place in Zirakpur, Chandigarh on Sunday night around 10 pm when the actress was returning to her hotel from the shoot of one of her upcoming films.
While talking to the media, Upasana narrated the horror she faced and how she escaped the molestation and said, "I was heading back to my hotel in a cab with my staff (hairdresser and spot boy) and usually it takes 45 minutes to reach the location, but that day we were on the road since last two hours. We left the shooting location at 8:30 and even by 10:30 we had not reached our hotel. When I asked him how much more time will it take, the driver replied saying 14 km more. I immediately asked him to stop the vehicle but he refused. I got angry and shouted at him, then he stopped the car and I snatched the car keys. I told him I will drive by myself, but he didn't allow me to do so. He deliberately messed up with car's battery. I realized that something is fishy. I called up my family and reached out to few people from the production house. By God's grace, a passerby recognized me and rushed to our help. He helped me to call the cops and they took the driver away."
Upasana lodged a complaint against the driver that she later withdrew after a written apology made by the driver. The famous Pinky Bua is known for her perfect comedy timing other that which she is also known for her negative role in the popular Tv show 'Santoshi Maa' telecasted on &Tv. The actress also co-hosted the dance reality show 'Nach Baliye' along with Karan Tacker.
Also read: Comedy Nights With Kapil: Kapil Sharma's Pinky bua Aka Upasana Singh escapes molestation attempt by taxi driver