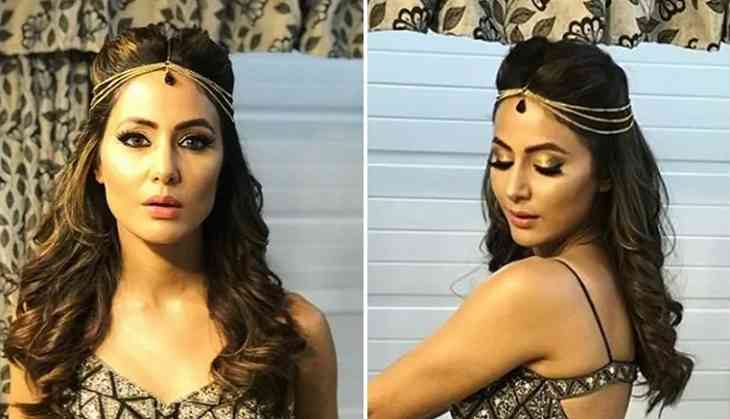 After actress Surbhi Chandna stepped into Ekta Kapoor's shoe in Ekta Kapoor's supernatural thriller show, Naagin 5, her fans are upset. Hina Khan appeared in the recent episodes since the launch of the new season. Now, Surbhi Chandna, Mohit Sehgal, and Sharad Malhotra are in the lead role of the show.
According to TOI reports, Hina Khan did LIVE chat wherein she spilled the beans about her decision to leave the show post its launch. She also revealed about her equations with Ekta Kapoor and social media trolls.
Hina said that she is not interested in doing television shows at the moment. She said, "I had made it pretty clear months ago that I don't want to do television for a while. I still stick to it. Ideally, I didn't want to do the three episodic thing. I wasn't sure whether I should do it as I am exploring a different space. I really can't say no to Ekta and I really really respect her a lot."
Also Read: Ekta Kapoor shares old video of Sushant Singh Rajput from his debut serial [WATCH]
Hina said that's why she didn't refuse the Naagin 5. Hina revealed that because of Ekta Kapoor she couldn't say no to her. She said, "When she (Ekta) called me herself I couldn't say no. Had it been somebody else, I am openly saying I would have said no. But it was Ekta so I could not. I have a lot of respect for that lady. She is like an inspiration to me."
She further said that "I don't want to do television. I was also offered Naagin 4 as well. Obviously main karna nahi chahti hoon, nahi toh I would have done it but I don't want to do TV."
During the chat, Hina also told that Ekta approached her to launch the show that's why she nodded.
"I got such an overwhelming response from you all. Naagin is a different show. All these girls are so hot. I was quite nervous and skeptical. I feel blessed that I have reached a certain level that I have been considered to launch a show. I have only gratitude and I am blessed that way as I was given such a huge responsibility."
Hina also said that don't blame anyone as it was her decision to quit the show. She added that " I launched the show and I am done with it." She added, " I'd request you not to troll anyone or spread hatred."
The actress is looking for different work. She planning to do films or work in digital. She further stated that "I don't know if I will do television."
Meanwhile, she decided to take a break and also she thanked her fans for showering their love on her.
Also Read: Diya Aur Baati Hum's Deepika Singh opens up her experience on body shaming, says 'got trolled for my weight gain'