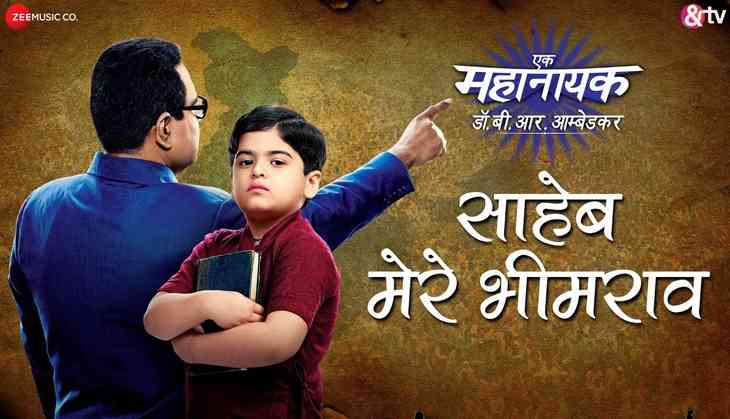 Ek Mahanayak: Dr BR Ambedkar
Dr BR Ambedkar who is known as Father of Indian Constitution as he is the major architect of our constitution. On 14th April this legendary leader was born in the year 1891. His importance in Indian polity cannot be devasted as he stood for the untouchable and fight for their right. Not just untouchable he also supported the rights of women and labourers.
In his early life, he struggled to gain knowledge as he belonged to lower cast, however, his cast didn't break his determination to learn. Putting his all in the education he became the first Indian to pursue a doctorate in Economics abroad.
As Ambedkar Jayanti is around the corner we thought why not relive the moment and get to know the legendary more closely. An OTT platform Zee5 and &TV channel are showcasing a story on Dr Bhimrao Ambedkar titled Ek Mahanayak: Dr BR Ambedkar. The show features popular Marathi actors Prasad Jawade, Jagannath Nivangune and Neha Joshi while the younger version is essayed by actor Aayudh Bhanushali.
Also Read: Dr Bhimrao Ambedkar Jayanti 2020: Take a look at 10 lesser-known facts about Father of Indian constitution
The show narrates the life history of Ambedkar from his school days struggle to be one of the prominent faces in the Indian polity. The show covers all the important life events and the inspirational qualities of Dr Ambedkar.
Also Read: Khatron Ke Khiladi 10: Fresh episodes of Rohit Shetty's show put on hold by Colors; Know why
Well, during this lockdown people have been restricted to move out of their houses so utilize your time and watch this series as it will not just help you to learn about the legend but also his contributions towards independent India.
Also Read: Salman Khan enjoys eating 'grass' with love amid lockdown; shares cute video