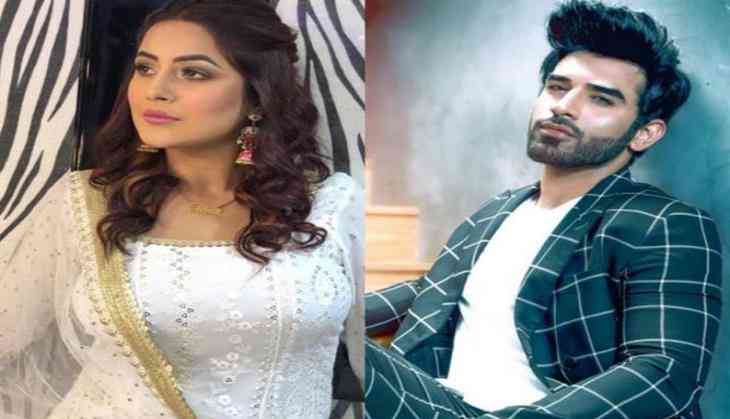 Paras Chhabra-Bigg Boss 13: Paras Chhabra expresses naughty desire to Shehnaaz Gill
Salman Khan's controversial show has just started and the bird of romance has already made its nest in the house. The house which is known for mending and breaking hearts has started sowing seeds in the contestant's heart. The lastest pray who fall for this trap is Paras Chhabra and Shehnaz Gill. The two are always seen hanging around with each other and are also busy flirting and passing lovy-dovy comments. Even other contestants in the house are of an impression as to what is brewing between the two.
In yesterday's episode we saw, Paras, Asim, Mahira and Shehnaz was chilling out in the gym area when they started talking about how to burn calories, meanwhile, Paras shifted his concentration to Shehnaaz and asked her if she wants to get fit then he can help her in burning those calories. However, Punjabi singer brushed off his naughty request and shyly scolded.
But, this didn't end here, in the late-night while sitting in the garden area after the 'Hospital Task', Splitsvilla winner asked Shehnaz to give him a kiss on his forehead, at first she declined but when Paras got adamant she challenged him to get kiss from other female contestants such as Mahira, Shefali, Arti among others. Paras accepted the challenge but in return, he asked Gill if he completes the challenge then she has to give him a lip-kiss. To this Shehnaaz agreed and said she promises him for a kiss but only after completing the challenge.
Also Read: Bigg Boss 13 Uncut Video: Paras Chhabra asks Shehnaz Kaur Gill to give body massage; check out her epic reaction

Well, now it will be interesting to see whether Paras can win the bet and gets a taste of Shehnaz's lips. But for this, we have to wait for today's episode to go on-air at 10:30 pm at Colors.
Also Read: Navjot Singh Sidhu is back; Kapil Sharma to welcome king of laughter in unique style!
Meanwhile, we will also get to see contestants fighting to win the 'luxury budget' in hospital Task. Only one team is left to perform the task of being a doctor, after which the results will be declared.
Also Read: After Faisal Khan's break up with Muskaan, Sneha Wagh reveals a shocking secret