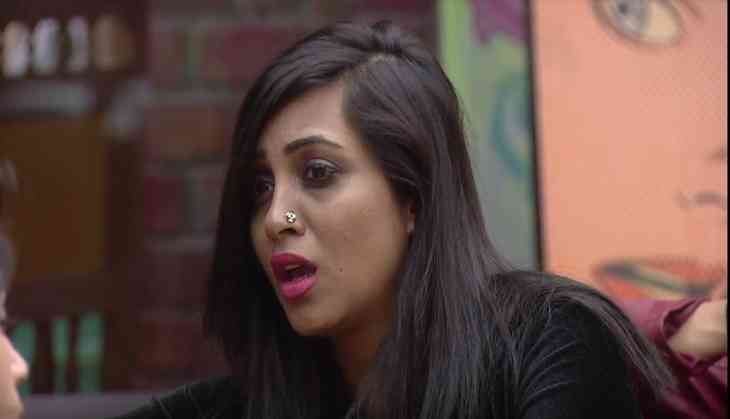 Popular reality show Bigg Boss season 11 has been getting all the attention of the audience because of the interesting contestants that the makers have called this time. Each and every contestant in the hosue has been involved in some controversy or fight in the house but there is one such contestant that has been from the very beginning surrounded by it.
She has been one of the favourite contestants of many people because of the entertainment she gives to the audience and the show. One of the funny incident in which she was involved was during a chat between her, Vikas and Hiten about her grandfather who had 18 wives but then also he dated a lot of other girls and has been proclaimed as one of the "most characterless person" in Bhopal.
ALSO READ: Bigg Boss 11: The audition tape of Bandgi Kalra is going viral and it will leave you in shock
Now in another video posted on Voot, she is seen talking about her past to her partner in crime Shilpa Shinde. It all happened in the kitchen when Arshi opened up about her ex-boyfriend and told her a shocking incident when he had slapped her really hard. It all happened during the time when she worked at physiotherapy department in a hospital in Bhopal.
She told Shilpa that her ex-boyfriend was so insecure that he used to keep an eye on her when she worked in the hospital even during the days when heavy rains used to pour. All this happened on one day when she came back after treating her patient and was allsweaty because of the fact that there was no AC in many part of the hospital.
ALSO READ: Bigg Boss 11: Know who will be the winner of this season
Arshi further said that when he saw her in that condition, he slapped her very hard and said, "tu sokar aa rahi hai wahaan surgery department se (Did you sleep with someone in the surgery department)." Shilpa, on hearing the same got really shocked and asked her if she slapped him back or not. To her question, Arshi replied that she did slap him back and broke up with him later.
ALSO READ: Bigg Boss 11: The favourite contestant of Salman Khan revealed!
For more news related to Bigg Boss 11, stay tuned!