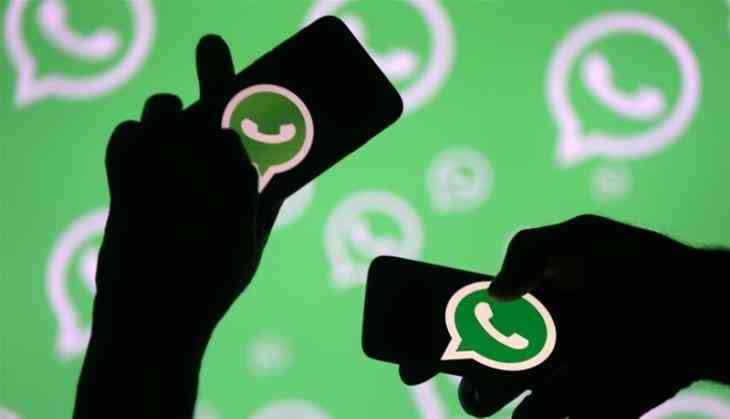 WhatsApp has released a statement on Friday over privacy breach in India after Technology Minister Ravi Shankar Prasad sought an explanation from the Facebook-owned company over snooping row.
The messaging app has stated that it had already informed the Indian authorities about the privacy breach in May, ANI reported.
"Our highest priority is the privacy and security of WhatsApp users. In May, we quickly resolved a security issue and notified relevant Indian and international government authorities. Since then we've worked to identify targeted users to ask the courts to hold the international spyware firm known as the NSO Group accountable," WhatsApp said in a statement late on Friday.
As per the reports of ANI, WhatsApp had reportedly sent information to the Indian Computer Emergency Response Team, or CERT-IN, about the hack.
"The information shared was only about a technical vulnerability but nothing on the fact that privacy of Indian users had been compromised," The Hindu quoted a government official as saying.
Sources: WhatsApp had given information to CERT-IN, a government agency as seen in the attached image in May. As is seen in the image, it is a communication in pure technical jargon without any mention of Pegasus or the extent of breach. pic.twitter.com/RPIgIntu1X

— ANI (@ANI) November 1, 2019
The Facebook-owned company, CERT-IN had also posted a vulnerability note in May, Indian Express reported. However, it had not mentioned any note on security breaches.
However, the surveillance revelation had come to notice after the messaging platform sued Israeli surveillance firm NSO Group on Tuesday. The allegation was made that the company is helping government spies break into the phones roughly 1,400 users like diplomats, journalists, government officials, and political dissidents, across four continents. On the other hand, NSO refuted all such accusations.
WhatsApp accused NSO in a federal court in San Francisco that the firm is facilitating government hacking sprees in 20 countries, calling it 'an unmistakable pattern of abuse.'
On Thursday, IT minister Ravi Shankar Prasad said that the government was concerned about the breach, and that state agencies have a well-established protocol for interception for clearly stated reasons in national interest.
Meanwhile, Opposition parties have accused the government of snooping on citizens.
Also Read: WhatsApp New Feature: Know how to activate fingerprint unlock for WhatsApp on Android