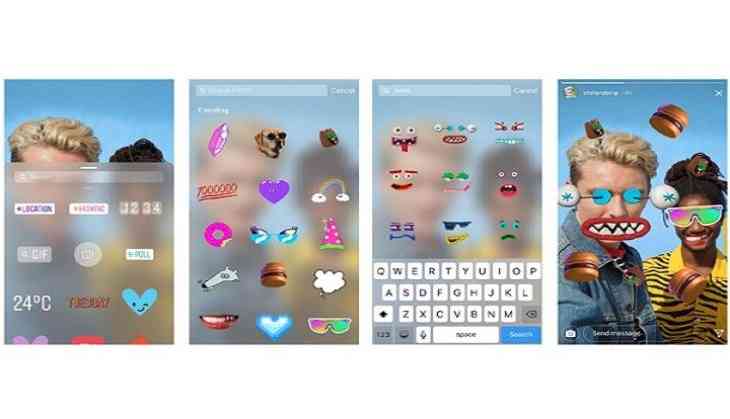 In a bid to keep their user base engaged, Instagram announced that users can now include GIF stickers to their posts on the 'Stories' section of the app.
Starting today, users can add expressive GIF stickers to any photo or video in your story, using a feature supported by GIPHY.
To use this new feature, a user may tap to add a sticker to a photo or video in stories, following the usual procedure. However, there will now be a new GIF option, containing a library full of moving stickers powered by GIPHY. From bouncing letters and twirling hearts to dancing cats and pizza in space, these animated stickers help make any photo or video funny, interesting or creative.
Additionally, the makers in a blog post said they are rolling out the ability to upload photos and videos of any size to a story so that one never has to lose part of a photo or cut an element out of a group video.
"When you upload a photo or video, pinch to share it in its original dimensions, whether it's square, portrait or landscape. Any extra room will be filled with a custom color gradient that matches what you've shared," the blog read.
GIF stickers will be available as part of Instagram version 29 on iOS and Android, while modifications on story upload will be available in the coming weeks.
-ANI