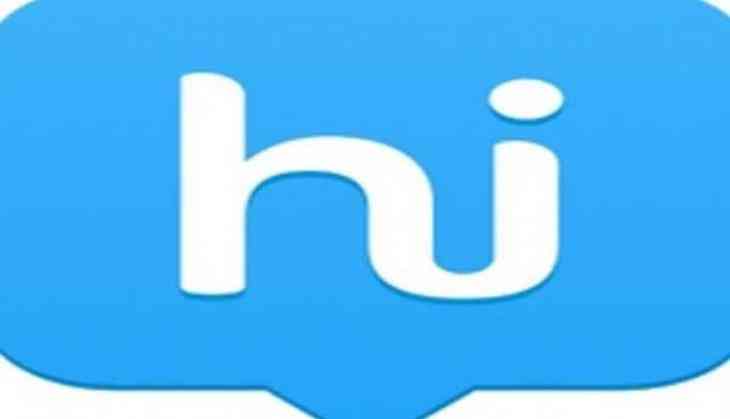 Hike launches Hike Wallet (ANI)
Home-grown messaging platform Hike Messenger on Tuesday launched the feature of 'Hike Wallet' on its all-new visually unique version Hike 5.0 to send and receive money in the most easiest manner.
The biggest update of Hike 5.0, the Hike Wallet will enable users free and instant money transfer. It will provide as a Bank-to-bank assistance via UPI, wherein the Unified Payments Interface (UPI) support enabled in Hike 5.0, will allow users to do free and instant bank-to-bank transfers with their friends.
The new feature will also enable a Wallet to Wallet function for those who don't actively use a bank account. Hike will allow them to send and receive money with your friends through the Wallet.
Apart from the wallet, Hike introduced the 'Blue Packets', which is simply a beautifully designed envelope that users can insert money into and send to their friends.
Users can choose from over 10 different beautifully crafted envelopes and also add a personalised message to it to celebrate those special occasions. A Blue Packet can be sent to an individual or even a group of friends.
If you give Blue Packets to a group of your friends, you can have a little fun and select how many people in the group should get it. It works on a first come first serve basis and a Blue Packet when sent expires in 24 hours.
However, the users can also avail easy recharge options with Hike 5.0, as they can now recharge their phones and pay their postpaid bill right from inside Hike.
This removes the need to have one more app just for paying mobile bills, thereby saving space on their phone and removing the need for them to add yet another app.
"Hike 5.0 is the biggest update we've released in the history of Hike. We've worked closely with over 100 of our top hikers to build 5.0. It's been built by our users for our users. With App themes, Night theme and Magic Selfie Hike 5.0 is packed with some incredibly personal touches that are meant to delight our users. With Hike 5.0 you can personalize your Hike world," said founder and CEO Hike Messenger, Kavin Bharti Mittal.
He added that with Blue Packets, sending and receiving money will get a whole new meaning.
"We believe we can make that experience fun and also a new form of messaging. Can money be the new Sticker? We believe so. That's the idea. Our users celebrate so many special moments in their lives. It could be from a simple Thank You or Congratulations to a Happy Birthday. We hope with Blue Packets we can give our users a new avenue to express themselves. We're really excited about the possibilities with this and can't wait to see how people use it," added Bharti.
Hike also announced reduction in its app size to just 25MB despite adding all the features. The app will now support 128-bit SSL encryption that ensures that communication across the air and wire networks is completely encrypted.
The networking app has given large emphasis on personalisation for which they have introduced 'App Themes', which will enable the users to choose from over 11 themes that are a combination of a color and pattern.
For those who love staying up late and chatting in the darkness, the app has dedicated a theme called 'Night' theme, wherein the users will be enabled to save their battery at night as it reduces the glare coming off the screen.
It also supports the 'Magic Selfie' feature. With just a tap, using machine learning techniques, Hike's camera now smoothens your skin and makes it radiant from any angle, making every single picture of yours count.
"Over the last six months, we've been working to bring a brand new experience to our users with one question in mind - How do we take all the things that users love about Hike and make it even better? Hike 5.0 is our most ambitious step in that direction till date," added Kavin Bharti Mittal.
-ANI