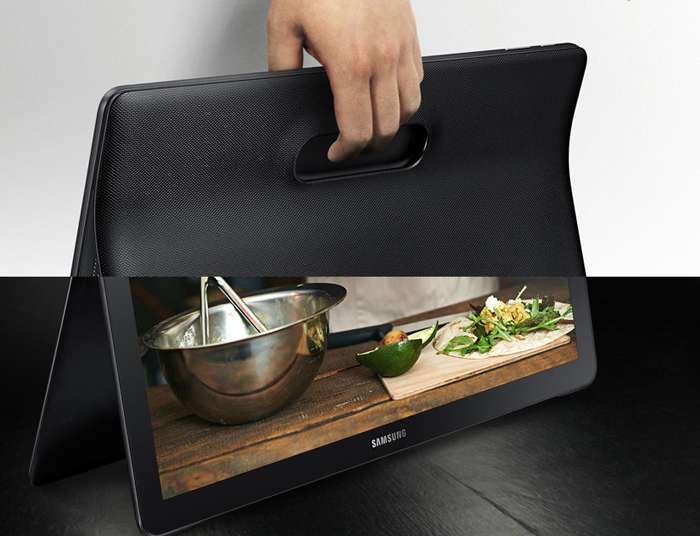 Is bigger truly better? Whether or not it is, Samsung has just tested the limits of the tablet industry. On 28 October, South Korean tech-giant Samsung, has one upped Apple's 12.9-inch iPad Pro. The company has unveiled its largest tablet to date, the ginormous 18.6-inch (yes, you read that right) Galaxy View tablet. The smartphones we hold in our hands look downright tiny in comparison.
For Samsung, this is being promoted as "the ultimate entertainment and consumption tablet" but it is much more the former than the latter. This tablet is much more TV than tablet. First off, it has no laptop, so therefore it isn't a laptop. It packs a solid punch at 2.65 kgs, meaning it isn't portable by any stretch of imagination.
Will this tablet sell?
Does the struggling tablet market really need such a niche device? One can argue that this tablet will replace TVs and monitors in dorm rooms across colleges. The problem is resolution and price. The resolution is just 1,920 by 1,080, which is quite low for a screen of that size. Heck, the smaller tab S2 has a higher resolution ultra HD display.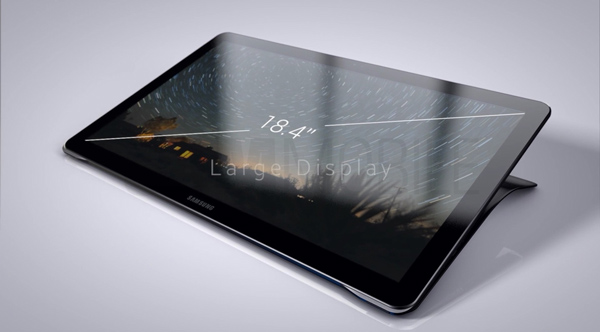 The price is supposedly $599, (thanks to a leak) wherein one can get monitors with higher quality resolutions weighing far less for the same price or sometimes even ;ess. One may argue that monitors need a CPU or a streaming device. The fact is that a large chunk, (Most definitely over 90 per cent) of college students, at least in the United States, the only place where this device is currently slated for release, have a laptop and can simply just hook it up to a screen, for media consumption.
People who want to carry this extra large tablet will need a new backpack, as most don't hold laptops larger than 15-inches. Beyond that, if the laptop is portable, it should be able to last long without a charge.
This tablet is capable of only eight hours of continuous video playback. That's less than three movies. The cause of this is the measly 5,700 mAh battery, which the screen takes up most of anyway.
The presence of a 1.6 GHz processor may help video and gaming run along smoother than usual, but the fact that it has 2 GB of RAM holds it back.
It does have a built-in stand, which lets one lay the tablet in an almost flat position, therefore making typing and sketching easier and even stand almost upright, which is ideal for watching videos on. This isn't enough to entice the average user.
Whom does it appeal to?
The only audience that the tablet appeals to is families. The smaller 12.9-inch Apple iPad Pro hasn't set the tablet market on fire and it doesn't look like the Galaxy View tablet will do the same. For now, consumers may stick with the smaller, more portable and less expensive tablets out there.