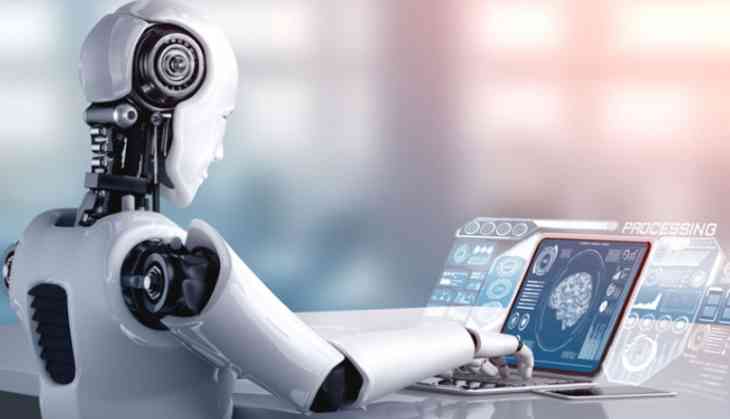 We all know that the 'next big thing' is Artificial Intelligence (AI) and technologies related to it. AI has already helped numerous people in great ways. However, it is also silently taking people's jobs.
According to a report published by World Economic Forum (WEF) AI and other smart technologies will put jobs such as bank teller, cashier, and data entry clerk at risk. These jobs could become obsolete in the coming five years.
The data is based on a survey of 803 companies that are considering adopting cloud computing, big data, and artificial intelligence in the coming years.
"For people around the world, the past three years have been filled with upheaval and uncertainty for their lives and livelihoods, with COVID-19, geopolitical and economic shifts, and the rapid advancement of AI and other technologies now risks adding more uncertainty," said World Economic Forum's Managing Director Saadia Zahidi said.
Ever since people started using smartphones and became familiar with mobile/online banking, physical bank branches have become quite useless. This has put bank tellers and related clerk jobs at risk. According to the report, a decline of around 40 percent in such jobs could be seen before the end of this decade.
In similar case, automation, sensor technologies, and online services are witnessing high interest by users but on the contrary, these services are also diminishing the need of postal service clerks, cashier, ticket office clerk, and data entry staff.
"In terms of highest absolute job losses, data clerks fare the worst, with an expected 8 million job losses within five years, followed by administrative and executive secretaries, and accounting, bookkeeping and patrol clerks. These three occupations combined account for more than half of total expected job destruction, the Future of Jobs 2023 report notes," the report stated.
It is not that the AI and smart technologies are only snatching humans' jobs; they are also generating new opportunities as well.
As per the report, the top 10 jobs that could see a drastic growth in the next five years are autonomous and electric vehicle specialists
"Autonomous and electric vehicle specialists are in hot demand, topping the list of most in-demand jobs for 2023, with more than 40% growth expected in the coming five years. Close behind, AI and machine learning specialists could see only slightly less job growth, followed by environmental protection professionals with an expected 35% increase over the same period," the report said.
We could see 30 percent growth rate in specialists, fintech engineers, and several analyst jobs – including business, information security, and data – together with data scientists.
Additionally, it is reported that around 2 million opportunities will be generated between 2023 to 2027 in areas such as heavy truck and bus drivers, vocational education teachers, mechanics, and machinery repairers.