Real Madrid star Cristiano Ronaldo's look-alike arrives in Turin and fans are duped by footballer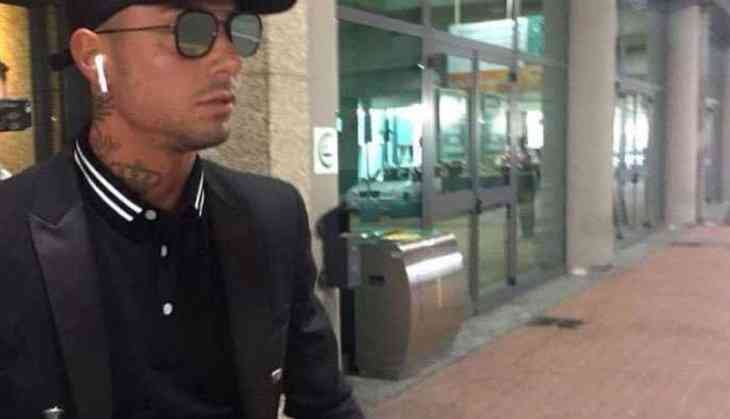 Portuguese superstar and captain Cristiano Ronaldo is on the brink of a transfer from Real Madrid to Turin-based Italian Serie A record champions Juventus, his look-alike was seen at the Turin airport, sending fans nervous. However, they soon realised it was actually not the 33-year-old Real Madrid star. Ronaldo scored four times in the World Cup 2018 before his team was knocked by Uruguay after a 1-2 loss to Uruguay.

"Ronaldo arrives in Turin and you deridevate Juve, good, I told you that would happen #cristianoronaldo." one of the fan tweeted.

Another Juventus and Cristiano Ronaldo fan, who had no clue about the originality of the footballer took to social media and said: "Spotted at boxes #cristianoronaldo #juventus"
Also Read: World Cup 2018: Is England really bringing the trophy home?
AVVISTATO A CASELLE #cristianoronaldo #juventus pic.twitter.com/gYpYVRKF37

— Niccolò Battaglino (@battanico) July 4, 2018
Cristiano Ronaldo's look-alike was recognised as centre-back Armando Izzo, who will ply his trade for Serie A club Torino form the forth coming season. According to reports, 26-yer-old Izzo left Genoa after four seasons which included a bunch of legal controversies, including a supposed involvement in illegal betting, as well as contacts with Neapolitan mafia organization Camorra. However, none of these controversies has been proved in court, thus far as he has officially joined Torino, on a deal lasting until June 2023.
Ronaldo arriva a Torino e voi deridevate la Juve, bravi, ve l'avevo detto che sarebbe successo #cristianoronaldo pic.twitter.com/SWfDB2Swne

— Martib10🔥 (@martib10_) July 4, 2018

A few weeks ago, Spanish media said goodbye to superstar Ronaldo on Friday after persistent reports that the five-time Ballon d'Or winner will leave Spanish giants Real Madrid for Italian champions Juventus. "Ciao CR7" said the headline of Barcelona newspaper Mundo Deportivo. "Real accepts his departure, the key day will be today (Friday) and Juve wants to wrap up the operation so it can announce it," the newspaper said. Spanish sport newspaper AS said that the player could be unveiled to Juve supporters in Turin as early as Saturday, with the date 7/7 symbolic for number 7 Ronaldo.

Juventus "hopes to announce (the news) tomorrow in its stadium," said the paper, which had the headline "Cristiano exit imminent".

Ronaldo was applauded at Juventus Stadium by the club's fans last season after scoring a spectacular overhead kick in the Champions League quarter-finals.
Also Read: Win or lose, the World Cup Fan Fests in Russia are a resounding success