Peter Handscomb breaks silence on ball-tampering controversy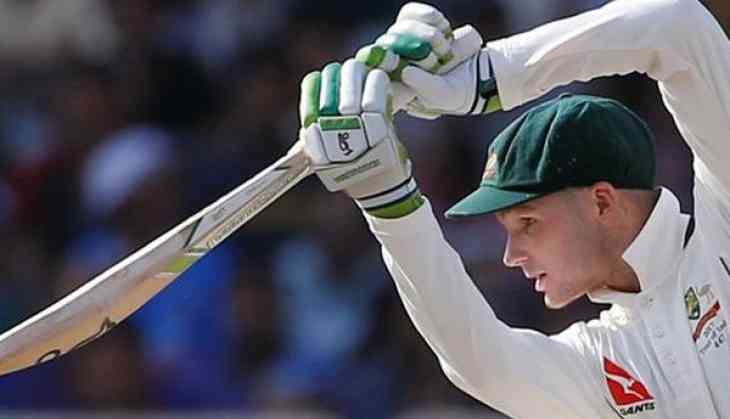 Australian cricketer Peter Handscomb on Friday denied that he was involved in ball-tampering during the Test series against South Africa in March.
The test batsman claimed that the video was edited, in which he appeared to have talked to his coach Darren Lehman through a walkie-talkie before going into the field to deliver a message to bowler Cameron Bancroft.
"It's actually amazing how much the media edited it (video footage). It shows me on the walkie-talkie then running out talking to Cameron," Cricket.com.au quoted Handscomb, as saying.
In a video that went viral on social media, Bancroft was seen rubbing what looked like sandpaper against the ball. On spotting Bancroft apparently altering the condition of the ball, coach Lehmann allegedly instructed something to Handscomb via walkie-talkie.
After this, Handscomb was shown talking and laughing with Bancroft on the field, following which Bancroft hid what appeared to be a sandpaper inside his pants.
"I get put into a catching position next to Cameron ... and literally was just trying to have a joke with him, there was nothing else mate - so all this build up about me trying to do something there was just, it wasn't there," he added.
The batsman did not disclose the details of the conversation he had with the coach, saying it had already been well documented.
Following the ball-tampering controversy, then Australian skipper Steve Smith and opening batsman David Warner were handed a ban for a year from the Australian cricket, Cameron Bancroft was suspended for nine months.
--ANI