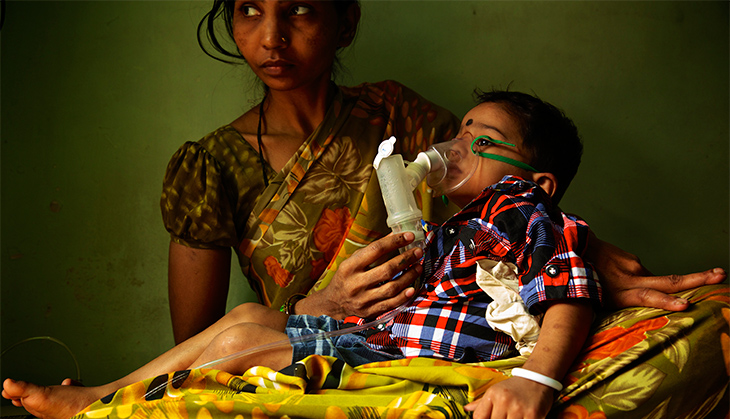 Of the 300 million people suffering from asthma globally, 10 per cent are living in India. Plus, according to the Asthma Society of India, five per cent of the Indian population suffers from allergies that lead to asthma.
The risk multiplies for those residing in cities like Delhi which are battling massive deterioration in air quality and escalating pollution levels.
The gravity of the situation can be determined from a study conducted in Delhi by the Central Pollution Control Board (CPCB) and Kolkata-based Chittaranjan National Cancer Research Centre which found that every third child in Delhi had reduced lung function due to air pollution.
Steps to prevent Asthma
1) Try to avoid unnecessary travel, especially during peak traffic hours. Always try to keep the car windows rolled up and switch on the air conditioner on the re-circulate mode to avoid external pollution.
Those using public transport or commuting on two wheelers should always wear masks.
Also read: Odd-Even no solution: Pollution actually increased from last year
2) Take similar precautions at home. Try to keep the windows closed and put on masks while dusting or cleaning.
3) Do not burn garbage and avoid areas where piles of dried leaves, garbage are being set afire.
4) Physical activity including swimming, jogging, cycling and cardio exercises can help keep pulmonary diseases at bay. According to several studies, yoga extensively helps in reducing the impact of asthma.
5) If your job entails being outside in the hot sun for a prolonged period of time, wear safety gear.
6) Avoid smoking zones. Do not smoke around asthma patients or those who are prone to allergies.
7) Health experts have suggested that Vitamin D can help control symptoms of severe asthma by increasing immunity. The primary source of Vitamin D is exposure to the sun, but nutritionists also recommend consumption of other natural sources of Vitamin D like fish, eggs, cod liver oil, soy milk and more.
8) Asthma patients should avoid furry pets. They should also wash linen (sheets, pillow cases, mattress pads) weekly in hot water and encase the mattress, pillows and box springs in dust-proof covers.
9) Always keep inhalers handy if you have asthma or are prone to allergies.
10) Food allergies should also be kept in check. Maintain healthy weight, eat healthy food, avoid smoking and make sure that you clean your house on a regular basis. As dry air is bad for asthma, keep a check on the humidity levels as well as the temperature around you.