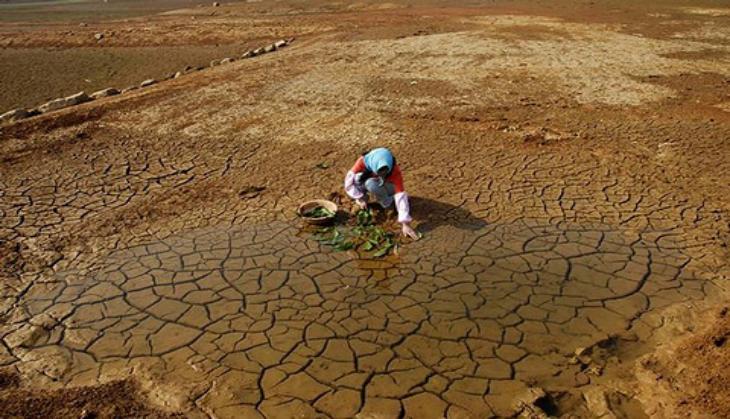 Incessant drought conditions and no agricultural activity has financially broken Andra Pradesh's Anatpur district. The worst affected are the women in the region, who have submitted themselves to prostitution to support their families.
For instance, Rama Devi of Kadiri town. She has three children. All four were deserted by her husband. While talking to News 18, Devi said that her Rs 30 per day income as a farm labourer was hardly sufficient to look after her ill and hungry children.
"There had been no rain for years, and no work. My friend said how long will you live without work. He said he has a job that can ensure a good future for my children. So I took up the job of a sex worker. I had no other option. Many times clients would beat me, force me to drink alcohol and travel to different cities along with them. But I have to tolerate everything," Devi told News 18.
Devi is reportedly paid Rs 3,000 a month for something she loathes to do. Not just that. She faces discrimination and her family receives life threats for something she does, just to supportt her children. And those children hate her now as well.
Another victim, Naga Laxmi, was reportedly brought to Delhi by an agent with a promise of Rs 10,000 a month to work as a maid. Cheated by the man, Laxmi was sold in a red-light district as a sex slave.
"They would beat us for refusing clients. Even a 10-year-old girl was given injections. She cried a lot but customers forced themselves on her too. Once they put chilli in my eyes and mouth. My face was swollen and I could not eat for several days," Laxmi told the news channel. It was in 2015 that she was rescued by an NGO, Rural and Development Society (REDS) .
Drastic change in social dynamics
The relentless drought has torn the social fabric to shreds in the district. People are reeling under strenuous conditions, and this is sure to impact the current and future generations.
As per REDS's own records, 440 women in the region are now local sex workers. Moreover, 848 girls have been trafficked to brothels in Delhi, Mumbai, Pune and Kolkata.
Laxmi was lucky that she was rescued by REDS and the NGO helped her set up a grocery store. But there might be several others who are not so fortunate.
Laxmi and some other women are reportedly working with the NGO to spread awareness about alternate business opportunities and providing help to those who need it.
However, REDS Secretary C Bhanuja believes that the need of the hour is to understand the reasons for the drought as that will help in addressing the issue at hand.
"Government or politicians are not interested in social issues. For them, women and children are the last priority. There is relief only for agricultural-based activity, and not for such victims. This is the reason the situation remains the same," Bhanuja said.