The Science Express Climate Change Special (SECCS) is a cool new train that tells you all you need to know about climate change, albeit interestingly. (More pics below)
With the crucial climate change summit in Paris round the corner, the government of India launched the "climate action special" Science Express train on 15 October.
The train was flagged off jointly by India's Environment and Climate Change Minister Prakash Javadekar, Railway Minister Suresh Prabhu and Science and Technology Minister Harsh Vardhan at Safdarjung Railway Station in Delhi. After being stationed in Delhi for three days, the train will reportedly travel to Sawai Madhopur, Rajasthan on October 18.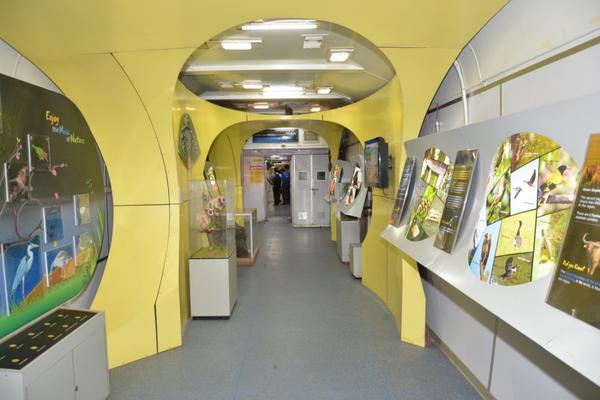 The initiative
"The state-of-the-art exhibition aboard SECCS aims to create awareness among various sections of the society, especially students, about issues and challenges associated with climate change and how it can be combated through mitigation and adaptation", said an official statement of the ministry of science.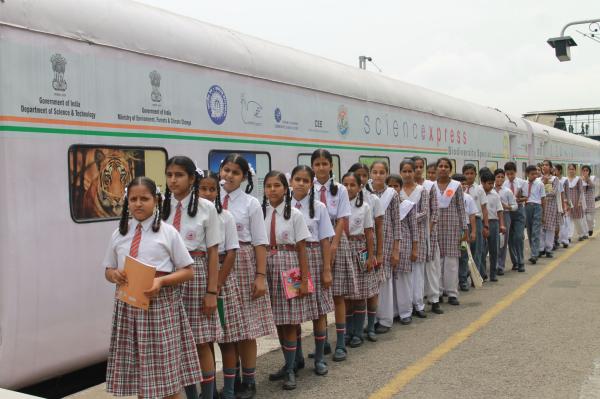 The 16-coach train will travel across the country in the next seven months in order to create awareness about the measures that can be implemented at both local and national levels to counter climate change.
Each coach of the train is dedicated to a particular theme around environment. The train has a kids-corner, a laboratory and a discussion zone with some pre-planned engagement activities.
The train will also have exhibits on themes like wildlife and nature conservation work being carried out by different research institutions across India.
Kids corner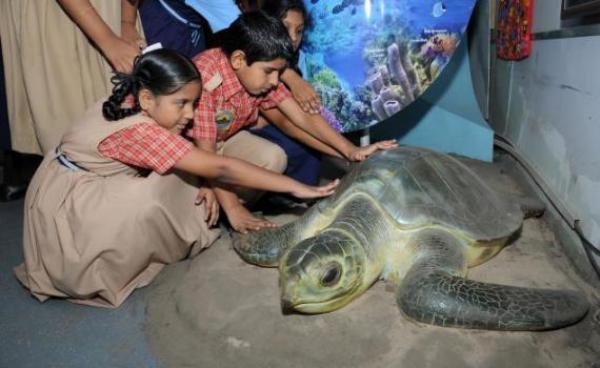 A special Kids Zone has been created in a coach to engage the young minds and make them learn through light activities like games and puzzles.
A fun laboratory
A Joy of Science (JOS) hands-on lab is present in another coach where students are encouraged to perform experiments and activities to understand concepts in environment, science and mathematics in an interesting manner.
Discussion zone
A discussion centre-cum-training facility is also provided in a coach for orientation of teachers.
At each station where the train will halt, activities are planned in advance to engage the visitors.