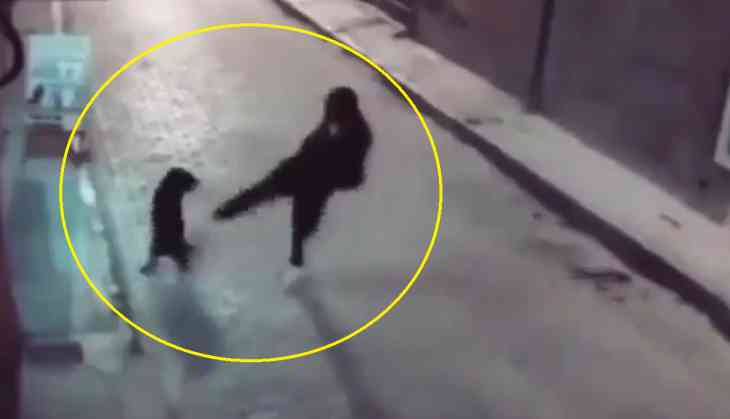 We all see stray animals and feel pity for them. Some of us also feed them as they are dependent on us or our leftovers. But some people hate these poor animals and hurt them in every possible way.
Most of us who believe in Karma always wonder why the almighty never punishes these cruel people. However, these people get punished by God but at an appropriate time. Sometimes, people receive instant punishment, which we can call instant Karma, and the below video of a man is proof of it.
In the clip, a man can be seen walking on a sidewalk, and a stray pooch is seen on the other side of the road. The man suddenly stops, crosses the road with the intention of kicking the dog. When he tries to kick the poor pooch, he loses balance and falls on the road, injuring himself.
Watch here.
For trying to kick a innocent dog pic.twitter.com/duYbYh3nqU

— Karma Clips (@Unexpectedvid_1) March 23, 2023
The 10-second clip was shared on Twitter by the account @Karmaclips with the caption "For trying to kick an innocent dog."
Since being shared, the clip has accumulated more than 160,000 views and over 2,000 likes. Twitter users flooded the comment section, saying that the man deserved the punishment.
Also0 Read: Viral Video: Man gets instant Karma for hitting mama cow