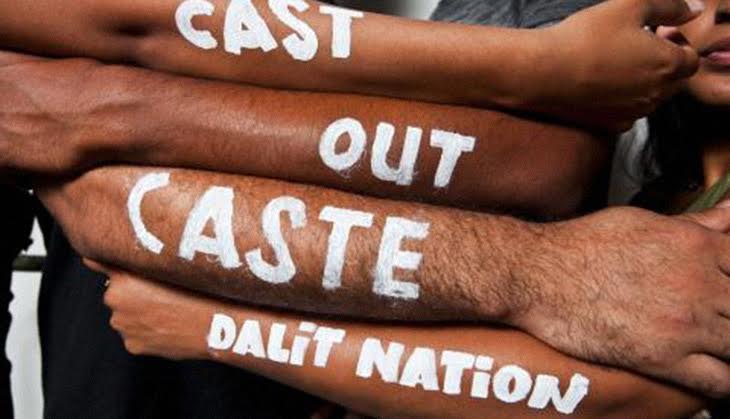 About 250 Dalit families from two villages in Tamil Nadu plan to convert to Islam because caste Hindus do not let them enter local temples.
Six families from Pazhangkallimedu village in Nagapattinam district have already converted to Islam. About 180 families in the village want to perform rituals for one of the five days of the local temple's annual festival, but have been refused permission to do so, says The Indian Express.
Senthil Kumar, leader of Dalit party VCK, said: "We want to perform Mandagapadi, or lead the rituals, on one of the five days of the annual temple festival. But we are denied that right. My parents and grandparents were slaves. I wish my generation does not have to face untouchability and insults. Conversion may be the only option for us."
A senior police officer said: "There was a suggestion to allow Dalits to conduct puja during the day but they want the full 24 hours. Negotiations are on."
B Abdul Rahiman of the Tamil Nadu Towheed Jamaat, a Muslim organisation, said: "After we got calls from some villagers, our volunteers visited them. They wanted to convert but that can't be done simply, as Islam is a way of life and cannot be embraced out of anger. We suggested that they study the religion and come back to us. We distributed copies of the Quran, as they requested. Six of them, who convinced us about their understanding of Islam, converted four days ago."
Elsewhere, in Nagapalli village in Karur district, about 70-odd Dalit families believe converting to Islam is the only way to "end discrimination".
The Dalits have their own temple in the village, but claim that caste Hindus returning from Sri Lanka are trying to take it over.
P Vetrivel, president of the Dalit temple trust, said: "There were many temples in our village, but we (the Dalits) had to build one separately. But for the last two years, caste Hindu families who returned from Sri Lanka have been denying us entry and trying to occupy the temple. Neither the police nor the government have helped us. They started controlling the temple claiming we were not doing the rituals properly. Now they want to conduct festivals without Dalits."