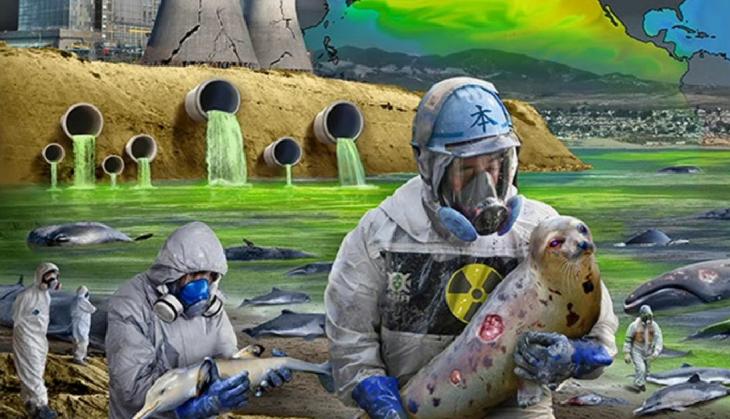 Spreading awareness about the need to protect the earth from environmental degradation goes hand-in-hand with taking individual measures to combat ecological damage.
The media, therefore, has a significant role in churning out information which will not only help educate people about this pressing need but will also pressurise lawmakers worldwide into deliberating and responding to the global crisis at hand.
Here are some of the path-breaking articles and reports that will help you in your quest to conserve the planet.  
1) The Really Big one
This Pulitzer prize winning story by Kathryn Schulz of New York Times was applauded for the scientific narration on the troubling geology of the Pacific Northwest. In her piece, Kathryn evokes the 2011 Japan earthquake and warns of an earthquake that could occur in Washington and Oregon.
Read the story here.
2) Exxon: The Road not taken
It took InsideClimateNews eight months of in-depth investigation to present a multi-part history of Exxon's engagement with the emerging science of climate change. The story spans four decades, and is based on primary sources including internal company files dating back to the late 1970s, interviews with former company employees, and other evidence, much of which is being published here for the first time.
It describes how Exxon conducted cutting-edge climate research decades ago and then, without revealing all that it had learned, worked at the forefront of climate denial, manufacturing doubt about the scientific consensus that its own scientists had confirmed.
This series was named a finalist for the 2016 Pulitzer Prize for Public Service.
Read the series here.
3) "Sea Change | The Pacific's Perilous Turn"
As the society of the Environmental Journalists put it, "Sea Change is a brilliant, comprehensive and utterly terrifying series from Seattle Times reporter Craig Welch and photographer Steve Ringman in which they make the case that we're changing even the basic chemistry of our oceans."
The series was honored with the prestigious Carmody Award. Read it up here.
"A Tale of Two Forests: Addressing Postnuclear Radiation at Chernobyl and Fukushima"
A compelling and meticulously researched examination, by Winifred A Bird and Jane Braxton Little, of how the nuclear disaster at Chernobyl should - but isn't necessarily - guiding the actions of those cleaning up after Japan's Fukushima meltdown. 
Read up the story here.
5) Coco (Ying) Liu for ClimateWire and Scientific American
If you want to dive into the environmental concerns which Asia is battling, you should not miss the Coco Liu's reportage. "Coco (Ying) Liu's stories do what journalists are supposed to do: go to the place and report on the people who will be affected." High praise from the society of Environmental Journalists.
You can catch up with her award winning stories here-
- "What Happens When Asia's Water Tower Dries Up?"
- "As China's Demand for Coal Soars, So Does Its Water Scarcity"
- "Electric Rickshaws Give Nepal a Charge"
- "Bhutan Prospers by Exporting 'Sustainable' Energy, But Some Doubt That It Is"
- "Renewable Energy, Once a Dream, Lights up Some of India's Slums"