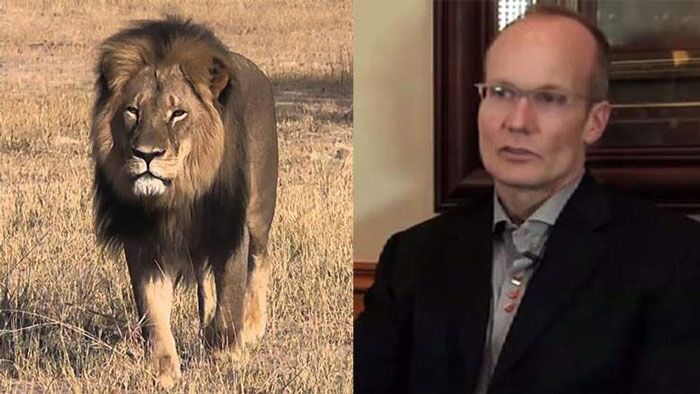 In July, American dentist Walter Palmer killed Zimbabwe's prized lion, Cecil, and reports have now emerged that the African nation will not be charging him.
According to news reports, Oppah Muchinguri-Kashiri, Zimbabwe's environment minister, announced that Palmer could not be prosecuted since he had obtained legal authority to conduct the hunt.
"We approached the police and then the prosecutor general, and it turned out that Palmer came to Zimbabwe because all the papers were in order," said the minister.
Breaking News!! #WalterPalmer, the killer of #CecilTheLion won't face charges!! http://t.co/5gt5caYMgq #NoJustice pic.twitter.com/H520Ah8R4B

— PROTECT ALL WILDLIFE (@Protect_Wldlife) October 12, 2015
Palmer, who hails from Minnesota, has always defended himself citing legal procedures. Last month he told the media that he was stunned to find out his hunting party had killed one of Zimbabwe's treasured animals.
"If I had known this lion had a name and was important to the country or a study obviously I wouldn't have taken it," Palmer said. "Nobody in our hunting party knew before or after the name of this lion."
Known for his big-game kills, Palmer reportedly paid thousands of dollars for the guided hunt.
No more hunting in Zimbabwe
Muchinguri Kashiri, however, said Palmer was free to visit Zimbabwe as a tourist but not as a hunter. The implication was that he would not be issued the permits a hunter needs.
That's because making the internet cry isn't a crime. #CecilTheLion #WalterPalmer https://t.co/6wQPoITuip

— hautedamn (@hautedamn) October 12, 2015
Two more people still face charges related to Cecil's killing. Both were allegedly involved in using a bait to lure Cecil out of his habitat in Hwange National Park so that he could be hunted.
Theo Bronkhorst, a professional hunter in Zimbabwe, has been charged with breaching hunting rules in connection to the hunt in which Cecil was killed. A game park owner has also been charged with allowing an illegal hunt. Both have denied the charges.