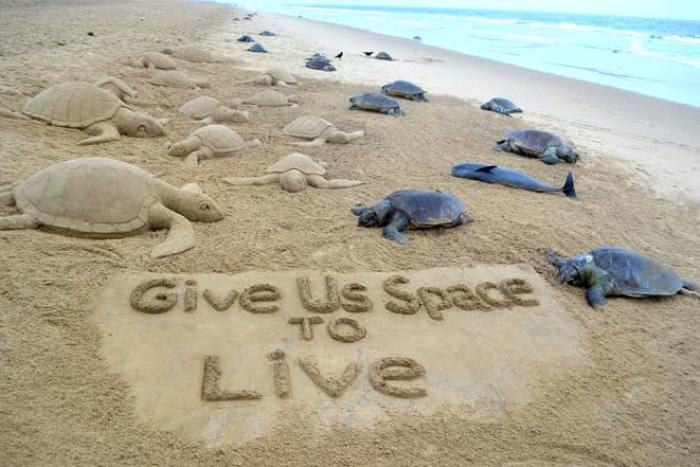 The Puri Beach in Odisha turned into a graveyard for around 300 Olive Ridley turtles and a bottlenose dolphin. The marine animals were found dead here on 20 January.
Although turtle carcasses are usually found near Pantha Niwas on the beach during winter, the sheer number of the dead animals spooked locals.
Accoridng to news reports, the forest and marine fisheries authorities have seized two trawlers for carrying out unauthorised fishing - despite a ban which was put in place due to the nesting season of the turtles.
Collector of Puri, Arabind Agarwal, told the media that a report had been sought from the concerned agencies. He said:
"This is unfortunate that a large number of Olive Ridley turtles died on the beach. It seemed that they were hit by trawlers."
The Beach Protection Council of Odisha (BPCO), a voluntary organisation working for the protection of the beach has given a memorandum to Aggarwal demanding strict implementation of the fishing ban between November and May.
Renowned sand artist Sudarsan Pattnaik has created a sculpture of the turtles with message "Give us space to live" on Puri beach.
Recently, around 80 whales were washed ashore on the southern coast at Tiruchendur in Tamil Nadu. At least 40 of the short-finned pilot whales died despite rescue efforts.