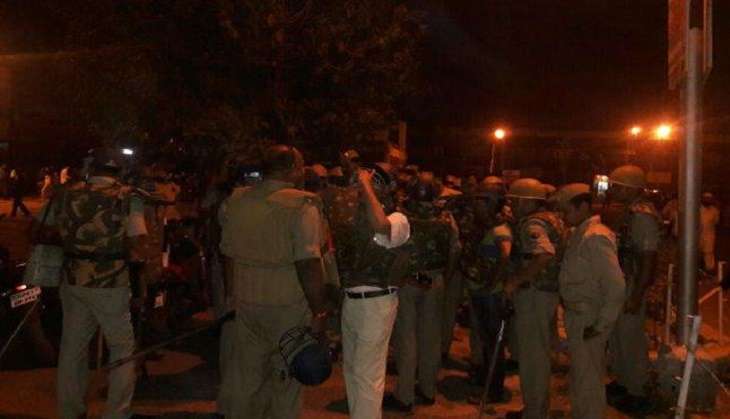 After a clash between Hindus and Muslims on Wednesday night when a newly-married Hindu girl was allegedly molested by four Muslims, 27 Hindu families approached the additional district magistrate of Aligarh, Uttar Pradesh, on Friday, asking the administration to buy their houses and shops because they felt threatened and wanted to leave.
Additional District Magistrate Awadhesh Tiwari said, according to The Indian Express: "A group of people from a particular community met me on Friday afternoon and submitted affidavits urging the administration to buy their houses and shops. They are fearful... the administration is trying to do everything possible to stop them from moving out of the area."
The woman who was molested said in her complaint to the police, that while she and her husband were on their way home, they were waylaid by four men who tried to drag her into a quiet lane.
When she shouted for help, people from two communities arrived and clashed, with some people firing in the air, and others allegedly attempting to knife the woman's husband. When the police arrived, the situation calmed down. One man was arrested for the molestation, while the other three are absconding.
However, on Thursday, leaders of Hindu groups demanded the arrest of the accused and all those who began the violence.
Aligarh mayor and BJP leader Shakuntala Bharti said: "Our women cannot walk on the road. Only one accused, who surrendered, has been arrested. We will continue our protests till all the accused are arrested."
Resident Manish Varshaney said: "This is not the first time that this has happened... We are not safe here so it's better to leave."
The police have filed FIRs against the rioters from both communities.