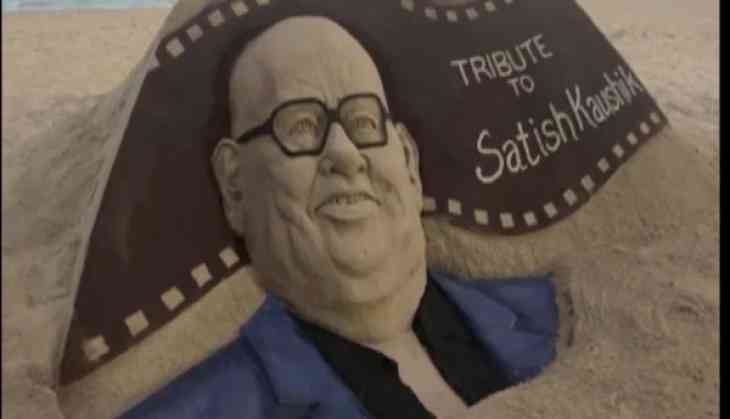 Renowned sand artist Sudarsan Pattnaik paid a special tribute to the veteran actor Satish Kaushik by making his portrait on the sand beaches of Puri. The actor passed away all of a sudden following a cardiac arrest on Wednesday late night.
Sudarshan wrote "Tribute to Satish Kaushik'' beside the portrait of the late actor. Common people had already paid a visit to this special sand art.
Speaking to ANI, Sudarshan said, "Satish Kaushikji is no more. But his art will remain. I have paid a tribute to his art through my sand art."
Satish's contributions to the film industry were unparalleled. He was not just a gifted actor, but also a talented writer, director, and producer. His remarkable versatility and charisma captivated audiences across generations, and he had a unique ability to infuse humour and warmth into every role he played.
Beyond his acting prowess, Satish Kaushik was also a man of great humility and compassion. He was known to be a mentor to many young actors and filmmakers in the industry, always ready to lend a helping hand and offer words of wisdom. His generosity and kindness were legendary, and his loss has left a deep void in the hearts of those who knew him.
The sand artist has also been awarded Padma Shri in 2014, for his participation in a globally renowned sand art competition. Till now, Sudarshan Pattnaik has participated in more than 60 international sand art championships as well as festivals.
He has not only represented India in such competitions but also won several prizes for the country. It is worth noting that the artist uses his creative expression to spread a social message every time.
Also read: Drunken man encounters crocodiles on dry land in lake, watch what happens next
He also holds the Guinness Record (2017) for building the tallest sand castle at 48 feet.