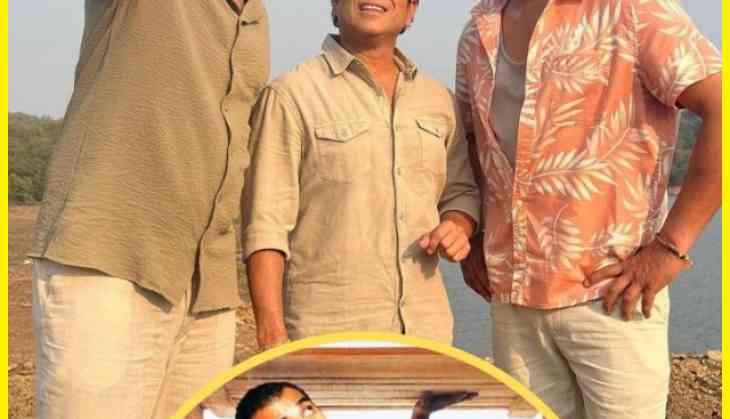 Cricket legend Sachin Tendulkar loves connecting with his fans by sharing glimpses of his personal life on social media platforms. He is also one of the humble celebs who is quite active on social media. It's not wrong to say that Sachin's Twitter and Instagram accounts are a goldmine of posts that go viral in no time.
In the latest post, the 'Master Blaster' shared an epic picture inviting fans to answer his question that has a 'Dil Chahta Hai' twist. The picture featured cricketers Anil Kumble, Yuvraj Singh, along with Sachin posing for a selfie at a Goa beach. Interestingly, the trio recreated the 'Dil Chahta Hai' moment in Goa.
While Sachin and Anil Kumble wore breezy and pants and shirts, Yuvraj looked cool in a floral shirt and shorts.
He posted the picture on his instagram account with the caption, "Our Dil Chahta Hai moment in Goa! Who do you think is Akash, Sameer and Sid?".
watch the post here.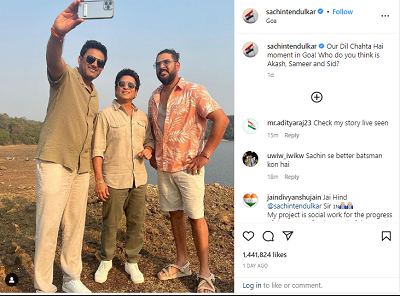 No points in guessing that the post obviously went viral with an array of reactions from Instagram users.
Since being shard on Instagram, the post has garnered more than a million views and over 14 lakh likes.
For the unversed, 'Dil Chahta Hai' is a movie which was released in 2001 starring Amir Khan, Saif Ali Khan and Akshay Khanna in pivotal roles. The blockbuster movie was directed by Farhan Akhtar. The movie also starred Preity Zinta and Dimple Kapadia in lead roles.
Viral News: A Hunt, Empty Gun, and Worms! This is how man survives 31 days in Amazon jungle
Here are some interesting comments.