When Jacintha Morris, a 52-year-old government employee from Kerala, released a music video, titled Is Suzzane A Sinner, she had no idea that it would go viral.
Morris, who is a self-proclaimed social media newbie, suddenly found herself at the receiving end of internet hate for her music video, which grabbed the attention of internet trolls, with its amateur production values and Morris' seemingly bizarre lyrics.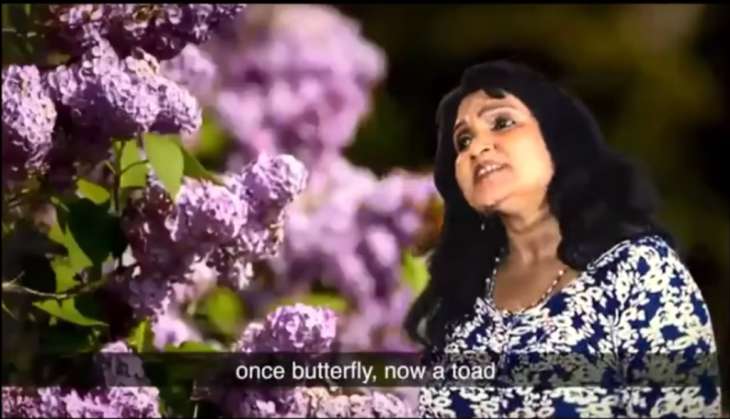 Video grab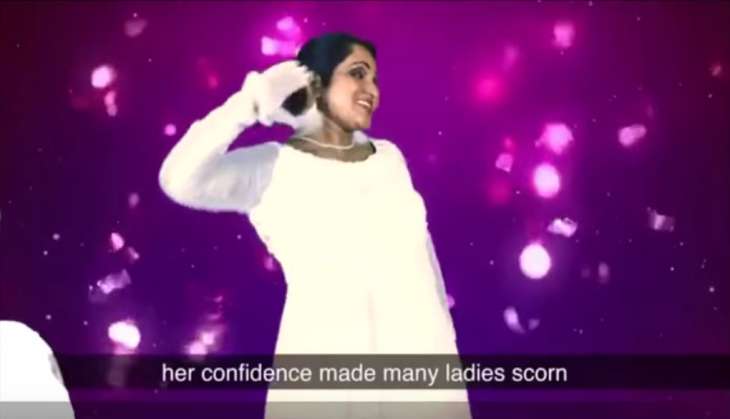 Video grab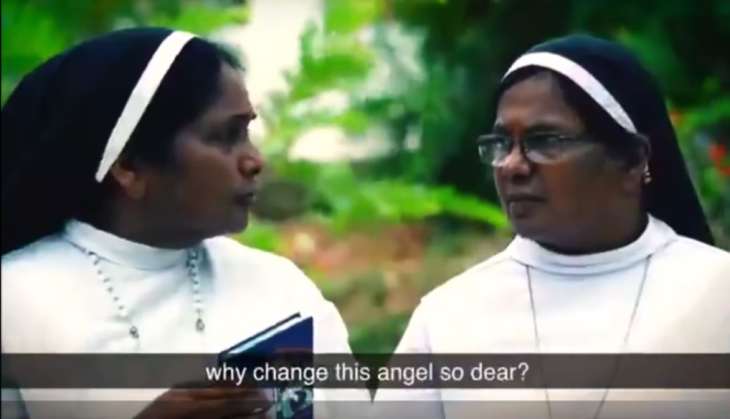 Video grab
Many even went on to call her India's Taher Shah, a rather mild tag, considering the barrage of vile comments she has received.
Media houses picked up the story, and the tag 'India's Taher Shah' stuck.The video in question? This. A song that has been penned and sung by Morris.
The video features Morris playing a middle-aged woman who hails from a conservative background. The woman decides to turn her life around and become more outgoing, something that makes her the target of ridicule from those around her.
Is Suzanne a sinner? Morris asks. And within days of the video being posted online, the internet gave her the answer - a resounding yes.
Morris spoke to Catch, explaining why she made the video. The central government employee, who works as a senior accountant in Thiruvananthapuram, is a writer, with eight books to her name. These publications are collections of short stories and poems through which Morris' attempts to capture what she calls, "the sadness of reality".
Morris, who is a part of a number of literary societies in Kerala, said she came up with the idea for Is Suzanne a sinner after having observed women and their problems in society.
"Is Suzanne a sinner was a part of my research work on women called 'Bubbles of reality," Morris said. "I realised that women change as they age. Women who were studious and preferred to be secluded in their youth became more outgoing. Women who never cared about their looks became more conscious. There must be a reason behind for this transformation" she said.
She also spoke about the women who inspired her to write about them.
"There was this woman whose husband took to drinking and stopped going to work. She had to borrow money to take care of household needs. After sometime she couldn't pay back the loans. In this situation, she had to resort to doing certain 'favors' for men," she said.
"There was another woman who began to seek attention elsewhere after her unfaithful husband failed to mend his ways. In both cases they were called names. But did they have any option?" she said.
Morris said that 'Suzanne' represents countless such women who are judged by society.
When asked about the making of the video, Morris said that friends and family pitched in to help her make it. She also thought it would be an effective way to spread the message. "I did not want to become popular. It was just to send a message to the society" she said.
"Things were fine at first. My family had supported me in this endeavor. First day there were around 3,000 views, then 6,000. I got a lot of praise from my family members," she said.
However, Morris was shocked when she began to receive calls from her family members, asking her to take the video down - a few days after it was uploaded.
Morris soon realised that the video had gone viral for all the wrong reasons. She said that she was "shocked at the abusive comments she received on Youtube."
She said that fake profiles, with some containing pornographic content, were made in her name on Facebook. She also said that media "organisations also played a part in shaming her". "I read a lot of articles on my video written by news websites which were poking fun at my video," she said.
On asked about being compared to Taher Shah, Morris said: "I did not know who Taher Shah is and I am still not interested. All I know from my daughters, is that he is a popular Pakistani singer. But my intent was not to gain popularity like him. I do not want to develop any cult following."
-- Text by Nachiket Tekawade