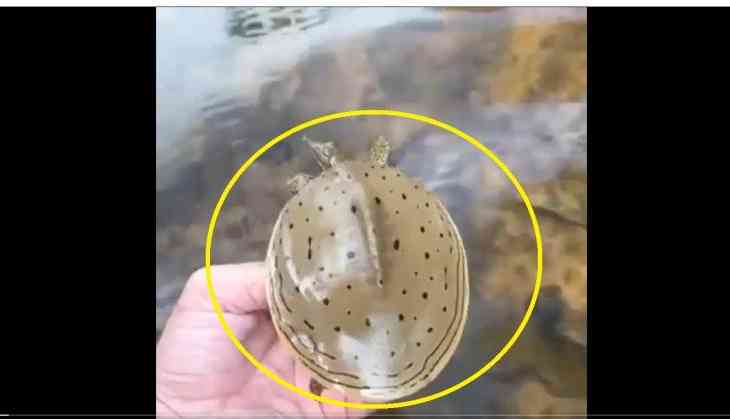 Turtles are often associated with slowness and laziness. The well-known story of the rabbit and the turtle reinforces this perception. However, a video has emerged that challenges this myth. In fact, the little turtle in this video is so quick that if you blink, you might miss it.
In the video, a person can be seen holding a little turtle. As soon as he releases the turtle in the pond the reptile swims like the 'Flash' and vanishes into the water.
Watch here.
The speed of this softshell turtle
pic.twitter.com/RZahCDgxl1

— Science girl (@gunsnrosesgirl3) March 16, 2023
The clip was shared by a Twitter account named @sciencegirl with the caption, 'The speed of this softshell turtle."
Since being shared the clip has garnered more than 6,66,000 views and over 1.07 lakh likes. Twitter users got amazed with the speed of the reptile and named it 'turbo turtle'.
Our planet is full of amazing creatures and as humans, it's our responsibility to protect them and help them flourish because this planet is for everyone.
Also Watch: 'AWW-Dorable': Viral video of chick, sleepy puppy will bring smile to your face