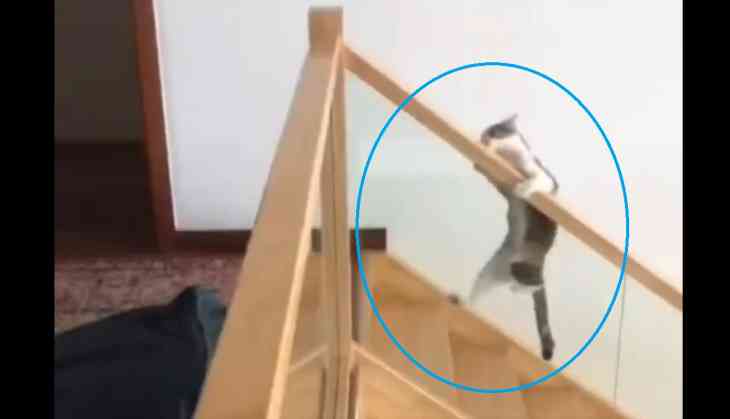 Most of us are blessed with cute furry pets. Their adorable antics always uplift our mood and bring joy to our lives.
Sometimes these furry angels learn something on their own, whether it's signing with us, mimicking us, or doing something that sets them apart from other pets. Sometimes these new skills give us a reason to brag about them in front of our friends or make us feel ashamed.
But a video of a cat has gone viral on the internet for its amazing self-taught skill, and for good reasons. In the video, a cute furry cat can be seen coming down from the stairs in the most amazing way possible. Instead of coming down the stairs in a traditional way, this furry feline grabs the handrail and slides down, turning it into a game.
Watch here.
Weeee.. 😂 pic.twitter.com/MLlXGpyeVb

— Buitengebieden (@buitengebieden) March 29, 2023
The video was shared on twitter by an account named @Buitengebieden with the caption, "Weeee".
Since being shared the clip has garnered over 5.3 million views and more than 76,600 likes. Twitter users filled the comment section with laughter emoticons, saying that they can watch the adorable cat a whole day.
Also Read: Adorable dog acts as 'nanny', stops baby from crawling out [WATCH]