These students had a robot as teaching assistant for one semester - and they didn't notice
Catch Team
| Updated on: 10 February 2017, 1:50 IST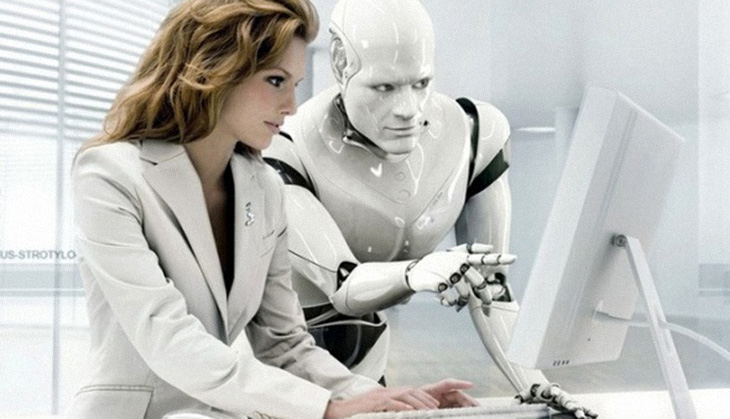 Teaching assistants (TAs) can be pretty crucial for any higher education programme. They're a vital interface between professors and students. If you've been to college, you've probably had good TAs, bad TAs and perhaps, sometimes, hot TAs as well. Sometimes. But now, there's a fourth kind too, coming soon to classrooms near you - robotic TAs.
No, not a cranky human TA who behaves like a caffeine-deprived machine with pre-fed answers to questions (especially late-night queries on whether there's a class the next morning).
No, an actual robot.
And if you think it's easy to detect a human from an actual robot, think again. Because a 300-strong group of students at Georgia Institute of Technology (GIT) couldn't figure out for more than a semester that their TA, Jill Watson, was in fact a robot.
Also read: Food for thought: Robots are taking over restaurants
The idea to have a bot take the work pressure off human TAs comes from Professor Ashok Goel, who teaches Knowledge Based Artificial Intelligence (KBAI) at GIT's College of Computing.
On the Georgia Tech website, Goel says, "The world is full of online classes, and they're plagued with low retention rates. One of the main reasons many students drop out is because they don't receive enough teaching support. We created Jill as a way to provide faster answers and feedback."
The process sounds fairly simple, certainly more than it actually is. Goel collaborated with Georgia Tech graduate students for the project last year and got in touch with the course's online discussion forum, Piazza. The team made a list of all the questions that have been asked in the KBAI programme since its inception in fall 2014 (about 40,000 postings). Next, they fed Jill all the collated information. The only problem was that questions around any course can get repetitive over time. Goel says that the number of questions might go up, but the "number of different questions doesn't really go up."
Also read: Robot lawyers can now come to your defence, courtesy a 19-year old
That's where the team turned to the Watson platform - an Artificial Intelligence (AI) system developed by IBM that's capable of dealing with 'naturalised', often repetitive, question answer situations (it was named after IBM's first CEO, Thomas J. Watson). Because they based Jill on the IBM AI, they decided to call the bot Jill Watson. Though IBM is aware of Jill, they weren't involved at any stage in its design or development.
What perhaps really set apart Jill was the accuracy of her responses, which took a bit of time to gain. Some of the TAs, like Lalith Polepeddi, a researcher on the Jill Watson project at Georgia Tech, were in on the whole charade, even helping Jill when she got stuck with some questions. Polepeddi told the Wall Street Journal (WSJ) that, "I have been accused of being a computer... I don't take it personally." But it wasn't long before Jill attained 97% certainty of its responses. In fact, Jill was programmed to respond to the class directly only when she was 97 percent positive her answer was correct.
The similarity in the name and the deft pace at which Jill responded to almost every query managed not to raise suspicion. Not even from someone who's worked at IBM for two years - on the very hardware that runs Watson! That person is Barric Reed, an analytics consultant at Accenture who's also a student in Goel's class. The Wall Street Journal spoke to him and, when asked if his past experience and the telling name didn't make him suspicious, Reed responded with a sheepish, "It really should have. But no."
Most students were quite taken aback when, on April 26, it was finally revealed they were interacting with a robot.
In fact, almost every student had positive feedback to give - that's when they stopped being gobsmacked.
Jennifer Gavin, a student, told the WSJ: "She was the person-well, the teaching assistant-who would remind us of due dates and post questions in the middle of the week to spark conversations. It seemed very much like a normal conversation with a human being." Shreyas Vidyarthi, another student says, "I was flabbergasted" and another student, Petr Bela, was quoted admitting, "Just when I wanted to nominate Jill Watson as an outstanding TA."
The rate at which robotics is evolving, and the greater pace at which the tech is seeping into our everyday lives, Bela may not have to wait too much longer to make that nomination and help Jill - and other robot TAs - take over.
Also read: Germinator: Rise of the robotic farmers