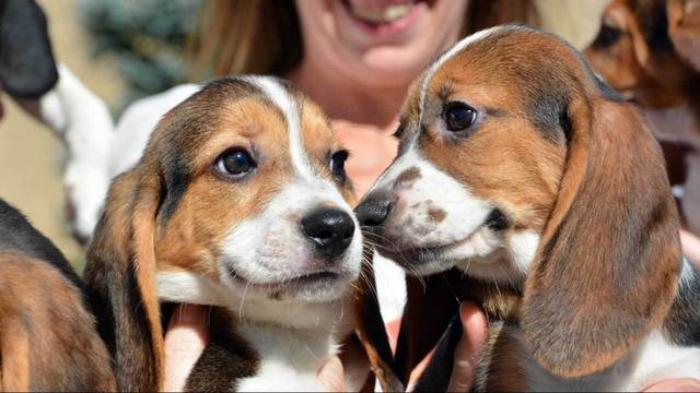 The first-ever litter of puppies conceived through in vitro fertilization was born recently in what scientists described as a possible eradication of genetic diseases in both dogs and humans.
The Cornell University breakthrough opens the door for conserving endangered canid species, using gene-editing technologies to eradicate heritable diseases in dogs and for study of genetic diseases. Canines share more than 350 similar heritable disorders and traits with humans, almost twice the number as any other species.
Nineteen embryos were transferred to the host female dog, which gave birth to seven healthy puppies, two from a beagle mother and a cocker spaniel father and five from two pairings of beagle fathers and mothers.
The findings have wide implications for wildlife conservation because, Alex Travis said, "We can freeze and bank sperm, and use it for artificial insemination. We can also freeze oocytes, but in the absence of in vitro fertilization, we couldn't use them. Now we can use this technique to conserve the genetics of endangered species."
"With a combination of gene editing techniques and IVF, we can potentially prevent genetic disease before it starts," Travis said.
The study appears online in the journal Public Library of Science ONE.
-ANI