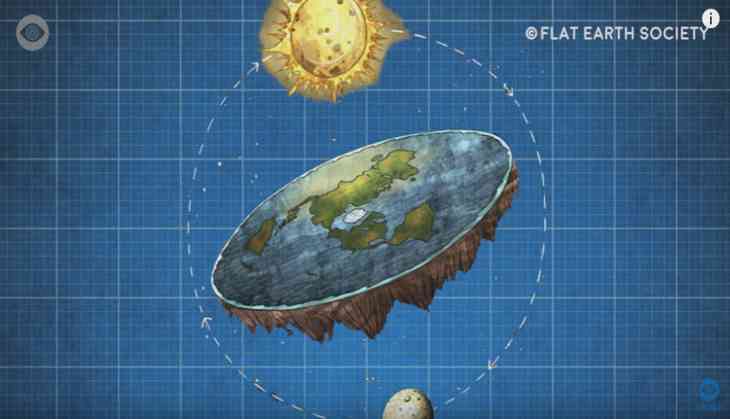 From the moment a child is able to understand the concept of science and science theories, the first that he or she is being taught is that the planet (Earth) we are living on is round in shape. It means if we start walking from a point in the straight line then we will reach the exact same spot we have started our journey after traveling the entire world.
But a Californian man named Mike Hughes believes that the theory that is being taught to us is Bizzare and astronauts have fabricated the concept of earth. That's why he is going to launch himself 1,800 feet high on the ground in the homemade Rocket to photograph the earth from high so that he can prove the world that it is flat instead of rounded.
Mike Hughes is going to launch himself above in the sky on Saturday in a homemade rocket that he has built from scrap metal. While talking to associate press the man said that his journey in proving that Earth is flat, not rounded, is just the first step of his most interesting and innovative Earthflat programme.
Also Read: Did you know: Aliens drop a mysterious SATELLITE on Earth, claims reports
While talking about his Earth flat programme in a fundraising interview with a flat-Earth group he said that, "It'll shut the door on this ball earth." Even though the guy accepted that he needs to learn more about rocket science but he also promised his flat-earth community that he will end this popular Earth is rounded theory with his steam powered rocket.
Also Read: Did you know: Warning from Aliens is the reason why astronauts don't go to Moon, claims report
With Mike's ambition to prove the world that Earth is flat one might miss understood him as if he doesn't have any knowledge about science or rocket and all. But let me tell you that this guy has also set a "Guinness World Record in 2002 for a limousine jump, according to Ars Technica, and has been building rockets for years, albeit with mixed results."
Also Read: Did you know: Salman Khan's Prem Ratan Dhan Payo has a connection with Game of Thrones