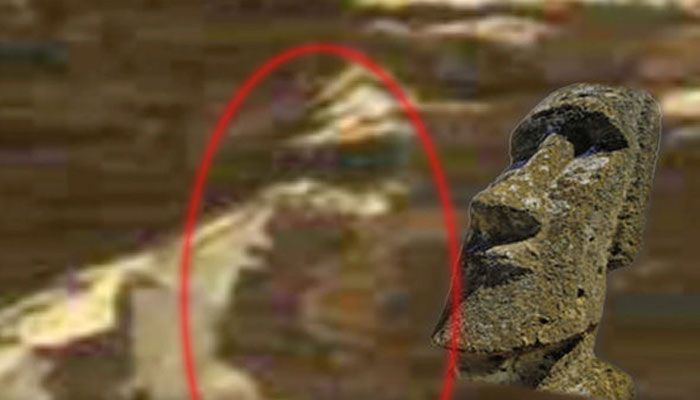 After a lot of weird yet interesting objects spotted on Mars, the latest addition to the list is a statue which bears a striking resemblance to those on Easter Island.
UFO hunters claim that they have earlier spotted two houses, a bear-like creature, an old man sitting with a walking stick, a metal drone and even an alien.
NASA's Curiosity Rover recently spotted a mysterious object on Mars which is very similar to a cluster of statues on Earth. It is like the statues present on the Easter Island in the South Pacific.
A carved face can be seen on the hills of Mars. The latest discovery was made by two famous online UFO researchers after they closely examined a photo from NASA.
They noted- "This giant face on a hill was found by Mister Enigma of Youtube. He says it looks like the faces on Easter Island and he is correct. This face is placed on the hill much like George Washington's face is at Mount Rushmore, SD. As a monument for those who come after, so that they will remember and try to emulate their good deeds."