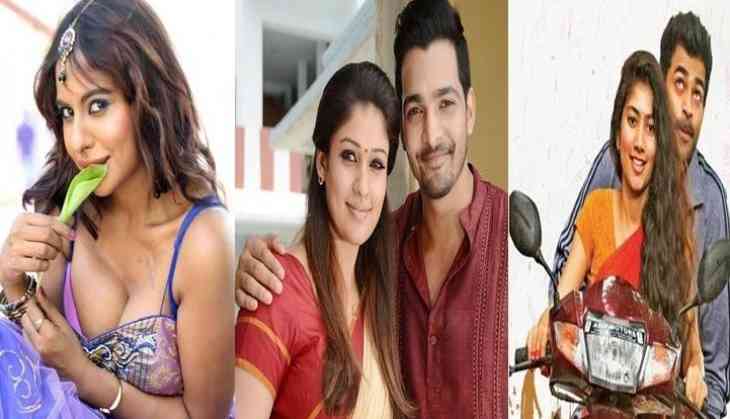 Pic: Sri Reddy, Stills of Anaamika and Fidaa
Telugu actress Sri Reddy, who recently complained about the casting couch process in Telugu cinema has finally revealed the name of the director involved in the same. Sri Reddy has been saying that she won't stop until she gets an answer for her mental stress and pain she had to go through. She also said she wants a safe place for young actresses in Telugu Cinema.
Sri Reddy indirectly revealed the name of director, who's none other than Sekhar Kammula. The director recently had one of the biggest blockbusters of 2017, Varun Tej - Sai Pallavi starrer Fidaa.
"This man believes that Telugu actresses are only good at sleeping with him. He dies for a video call and will do anything for you to make one video call. He uses technology for his advantage and used to roam in front of gate like a security guard. He is a man who will break promises and he is said to be even taking money from youngsters for giving roles in the movies. He is our very own Sekharudu", Sri Reddy said.