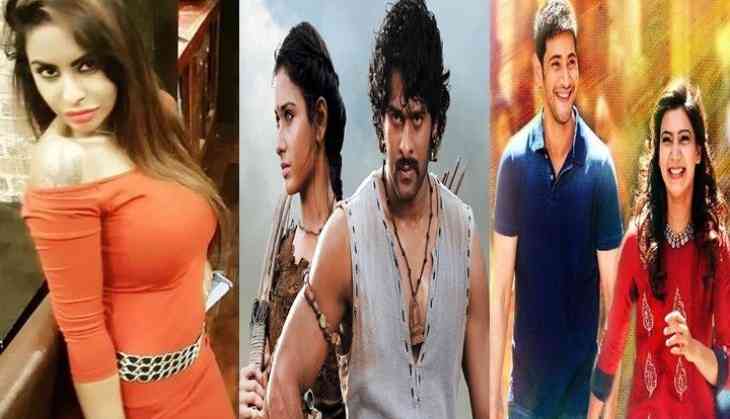 Pic: Sri Reddy, Stills from Baahubali and Brahmotsavam
According to Telugu actress Sri Reddy Mallidi aka Srilekha, major Telugu actors and superstars take only non-Telugu heroines in their films. She also added that they don't give chances to the Telugu speaking heroines who look hot and act good as well.
"Why our industry's happening heroes need only busy heroines like Samantha Prabhu or Tamannaah Bhatia? They have already dozens of films in their kitty. Why don't you give us a chance? We are also fair, hot and we can act, but still, you don't give us chances", Sri Reddy said.
The Aravind 2 actress also demanded what is Pawan Kalyan doing to Telugu speaking girls.
"Pawan Kalyan sir, you die so much for Telugu language and these days you're talking about it a lot. But you get non-Telugu heroines like Pranitha or someone else to sizzle in your films. You bring non-Telugu villains and technicians. Why don't you make films with all Telugu people sir? Please help us. We're in a poor situation. You give chances to Telugu girls such that it will inspire others" Sri Reddy said, demanding that Telugu actors should change their mindset big time.